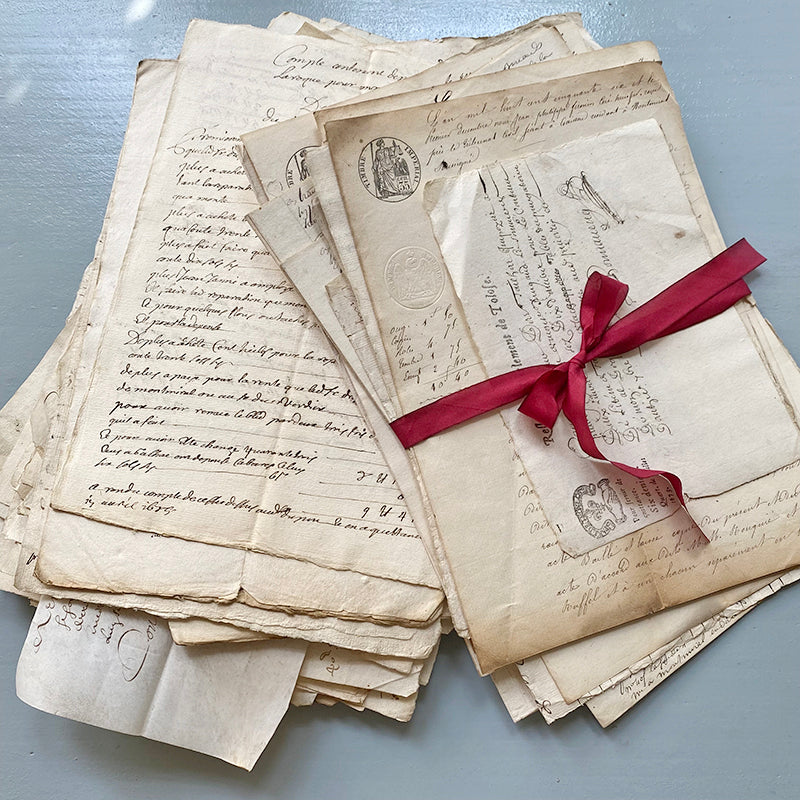 Rare Antique French Papers
These antique papers were found at the Albi Brocante.  Dating from the early 1700's through the mid-1900's each piece of paper is hand-written with black gall ink and a quill pen. Some of the sheets are in perfect condition, and some have faded or the ink has bled a bit. some sheets are invoices and many are letters or notary documents - every one is a piece of art and suitable for framing!
This collection only comes around once in while - I have never found this many old papers together in one collection!
Order includes 10 sheets of antique paper.