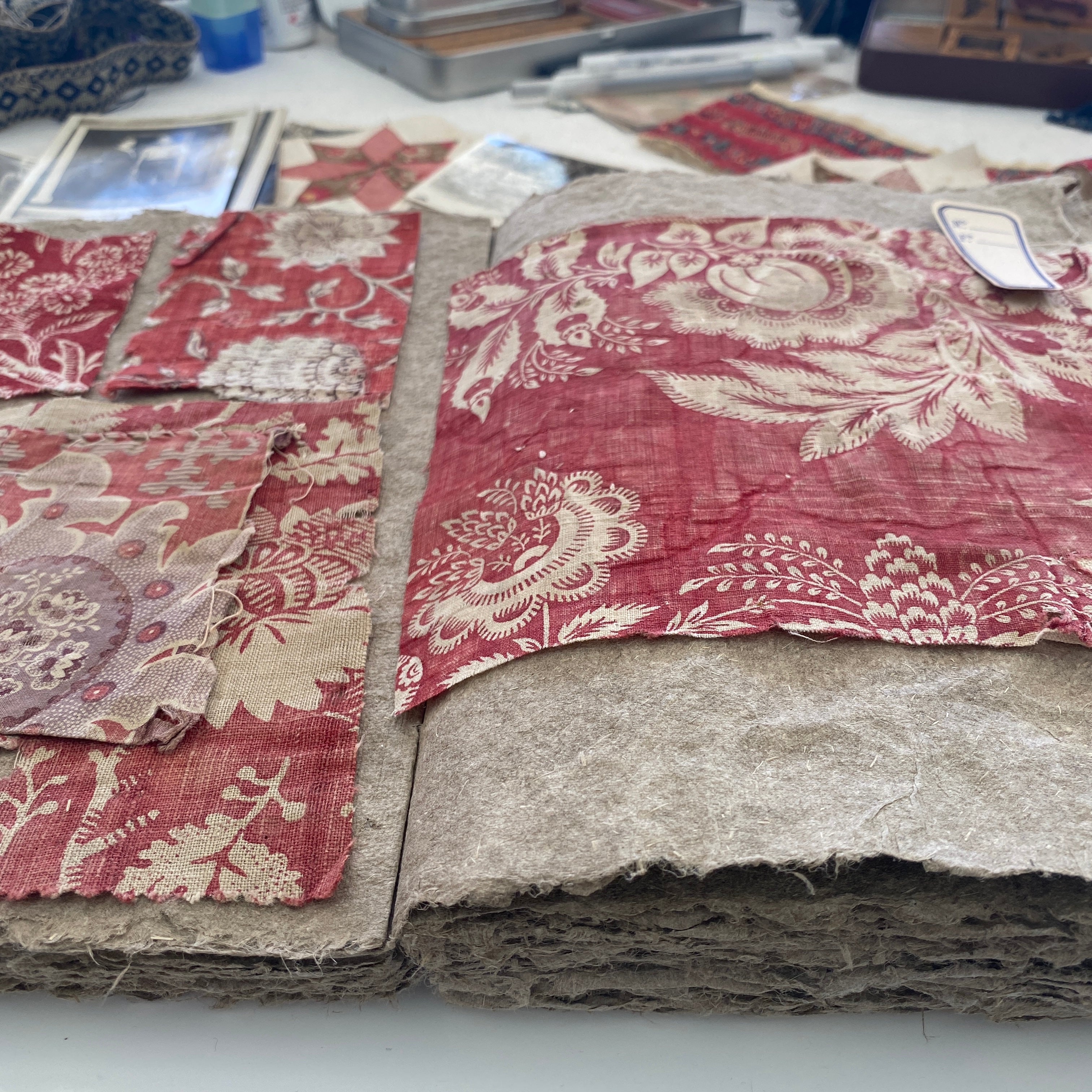 Handmade Paper Scrapbook - Linen, Indigo or Snow
These beautiful handmade books from Paris are the perfect blank book for creating your scrapbook project.  Whether you collect fabric scraps, paper swatches or old photographs - these 90 page books will keep all of your treasures in one place.
Choose between the linen book, made of 100% linen pages or the indigo book, made with watercolor paper painted with natural indigo pigment.
Book measures approximately 7"x10"
Use a white, gold or silver jelly roll pen to write in indigo book.