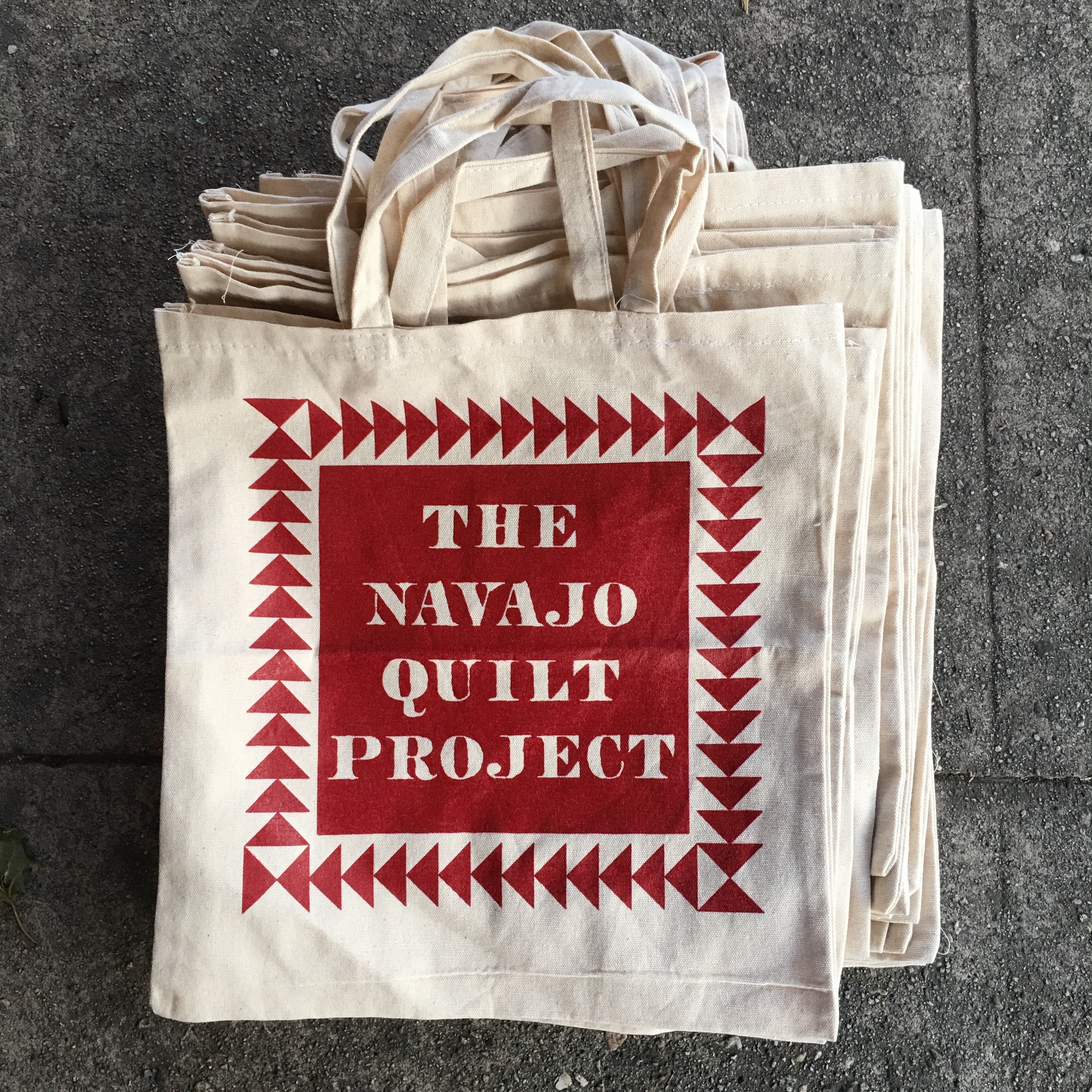 The Navajo Quilt Project Tote
The Navajo Quilt Project aims to collect fabric and quilting supplies for the quilters in the Navajo Nation.  With very little access to fabric, scissors, or batting the quilters continue to sew beautiful quilts out of scraps and clothing.  Proceeds from this cotton tote will go directly to purchase more materials for the Navajo quilters.
Thanks to Moda Fabric, Windham Fabric and Pineapple Fabric  for continuing to send us fabric that we donate directly to the Navajo Nation.
If you would like more information or would like to make a monetary or fabric donation click HERE