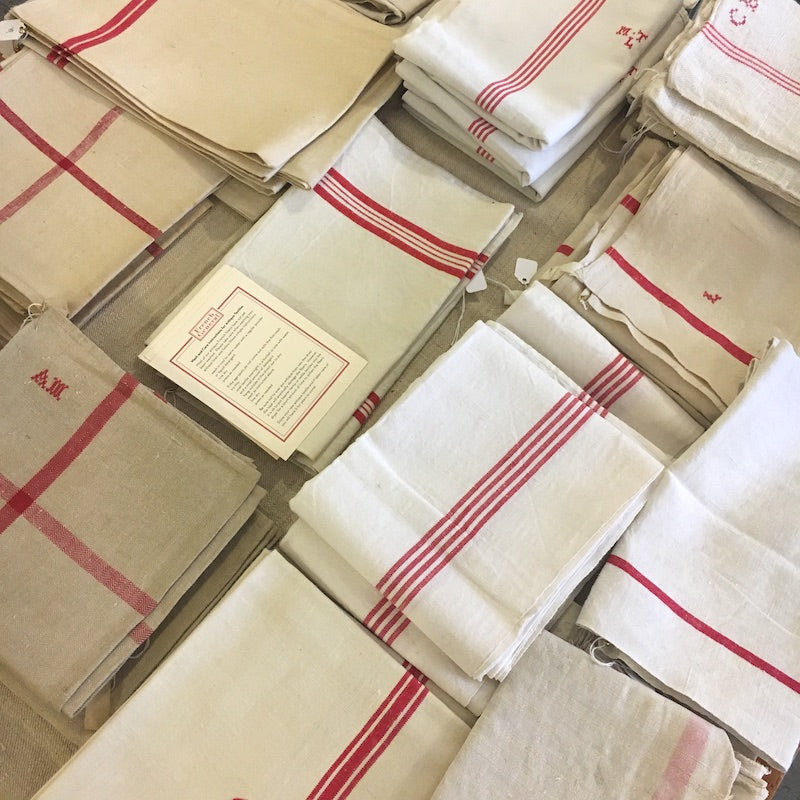 Antique Linen Torchon
Our collection of antique hemp and linen tea towels with madder stripes is vast.  Let us choose the perfect torchon for you.
Some towels have monogrammed initials. Send us your favorite initial and we will do our best to find one for you!
To clean hemp, linen or nettle wash in your washing machine with soap and warm water. Once removed from washing machine, snap out any wrinkles. Hang to dry and then press with a hot iron. The more these fibers are washed, the softer they become.
These towels will last a lifetime if well cared for.
Approximate Size: 18" x 24"