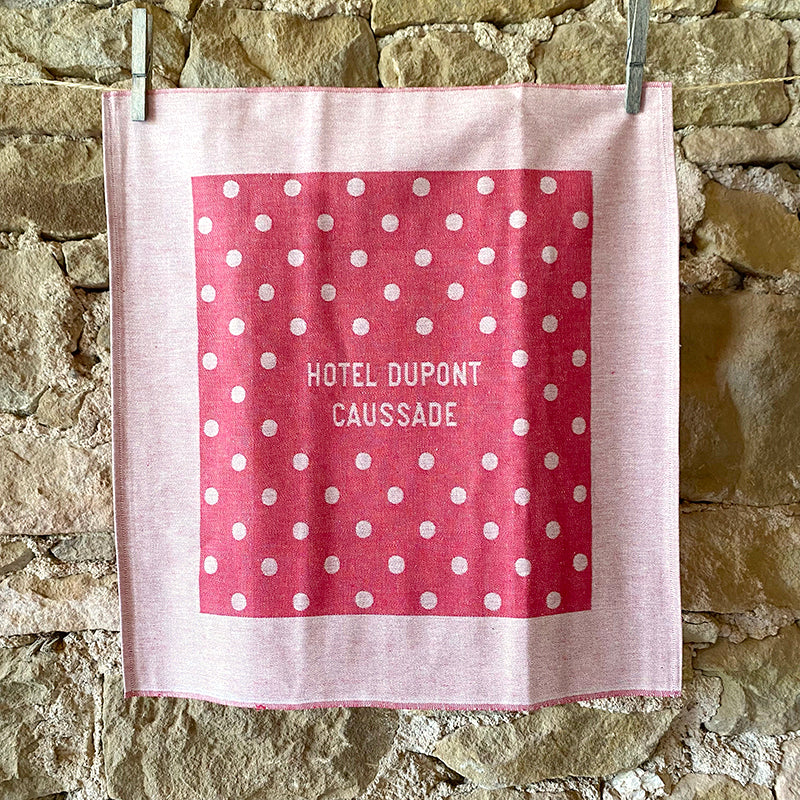 Vintage Hotel Dupont Household Cloth
Cotton/Linen damask placemat, napkin or kitchen towel from the old Hotel Dupont located in Caussade, France. We use these in France for our Chef's Table night - they are the perfect placemat for a French soiree! Unused, old stock. 
To clean hemp, linen or nettle wash in your washing machine with soap and warm water. Once removed from washing machine, snap out any wrinkles. Hang to dry and then press with a hot iron. The more these fibers are washed, the softer they become.
1 cloth per order
18" x 19 1/2"