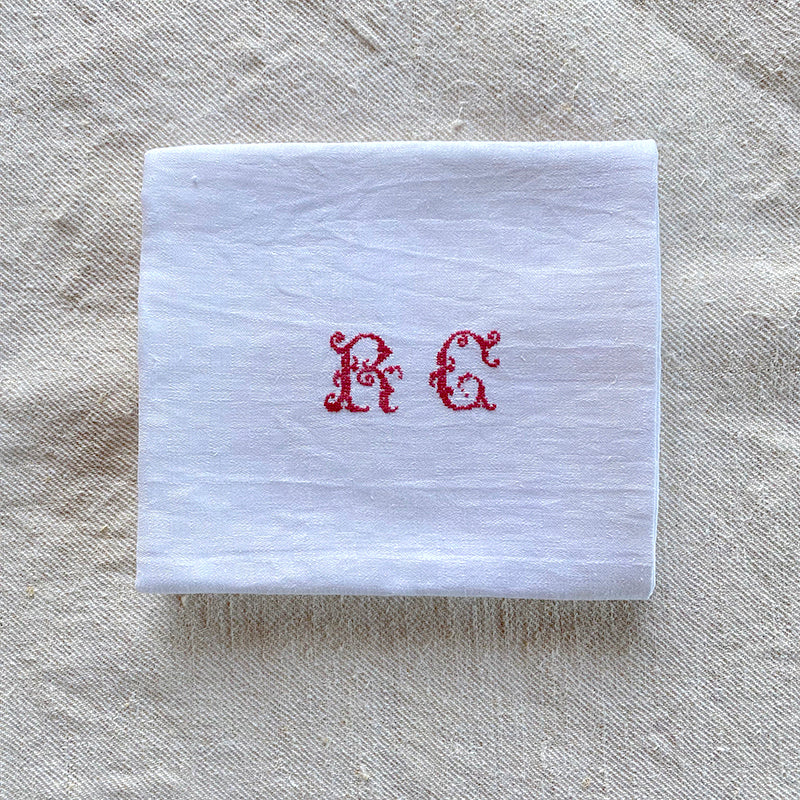 Antique Household Cloth - RC Monogram
Wonderful, beautiful condition, early linen damask household cloth with a hand-embroidered red monogram of RC. These large cloths can be used as napkins, towels or even as a base for stitching.
To clean hemp, linen or nettle wash by hand or in your washing machine with soap and warm water. Once removed from washing machine, snap out any wrinkles. Hang to dry and then press with a hot iron. 
One cloth per order.
31" x 39"