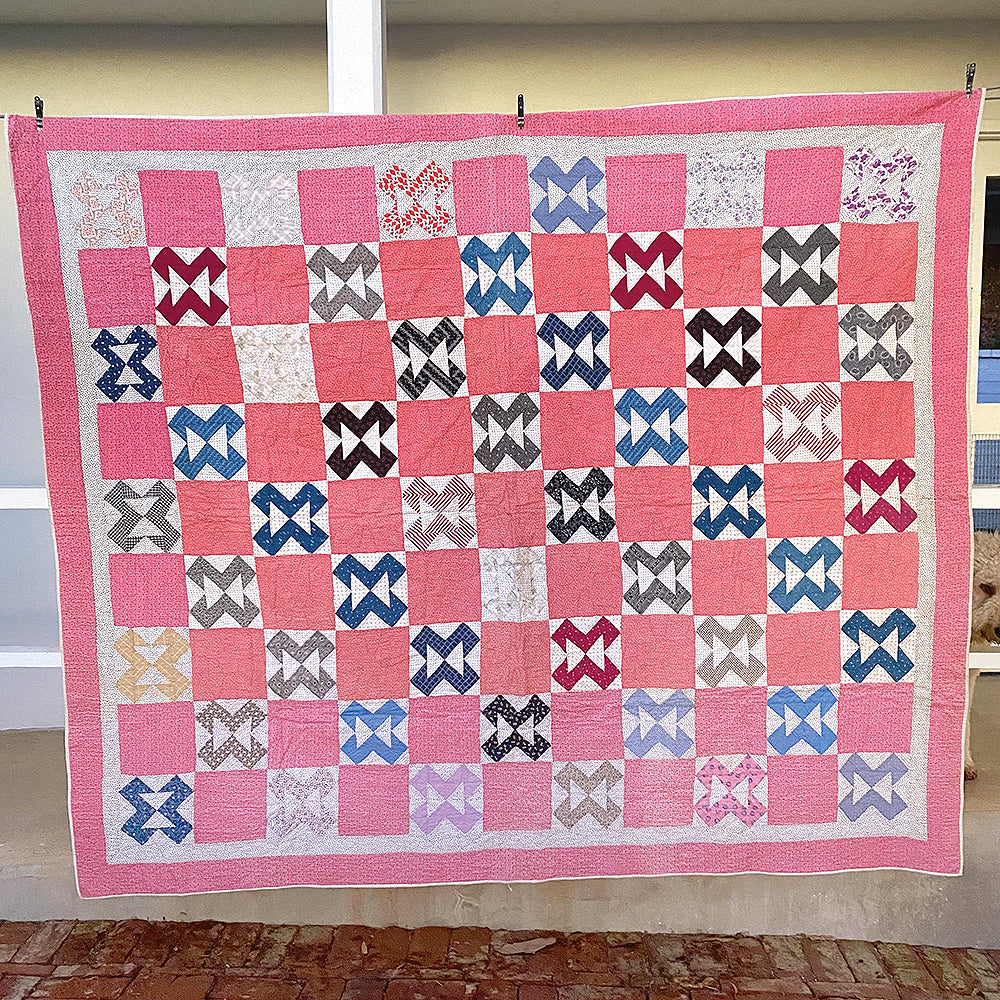 X Marks the Spot Quilt
I'm not sure of the name of this pattern - so I named it myself!  X Marks the Spot seems like a good name for this quilt which uses lots of half square triangles.  Filled with double pinks, cadet blues, checks and polka dots - there seems to be a variety of different ages of the fabrics.  Some of the colors are very 1930's but some of the prints are late 19th Century - so it's anyone's guess! Completely hand-pieced and hand-quilted this quilt is in excellent condition with a muslin binding and backing. 
Measurements: 74"x84"
Circa 20th Century?