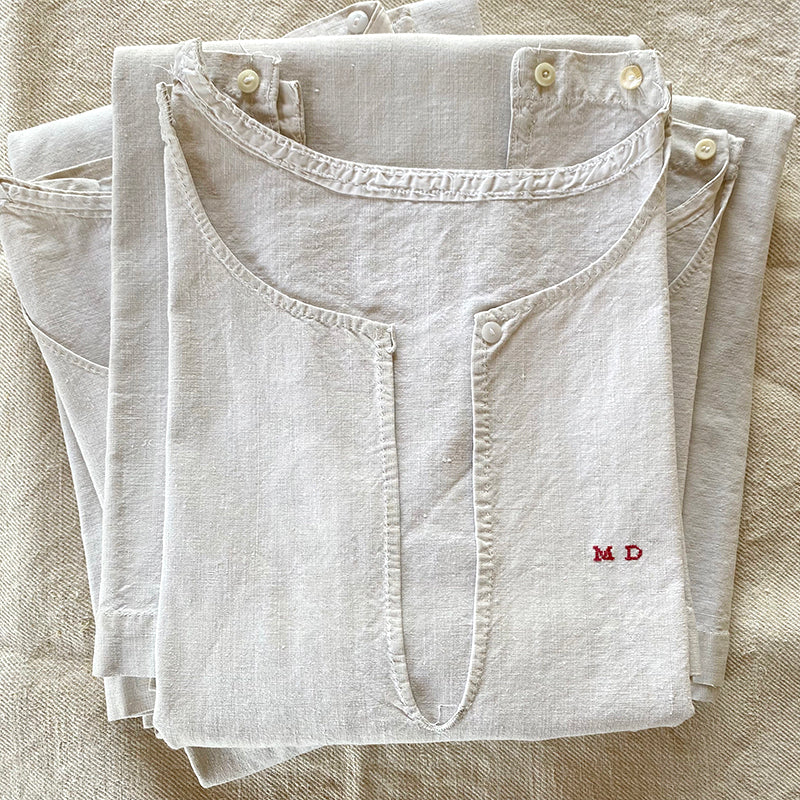 Antique Sleeveless Chemise - MD Monogram
These old linen/cotton chemises are nice and roomy and, interestingly enough, have no sleeves! I rarely see these old garments without sleeves, but this might be the perfect opportunity for you to add in beautiful chiffon sleeves! Small red MD monogram on each chemise.
To clean hemp, linen or nettle wash in your washing machine with soap and warm water. Once removed from washing machine, snap out any wrinkles. Hang to dry and then press with a hot iron. The more these fibers are washed, the softer they become.
 Size: Medium to Large