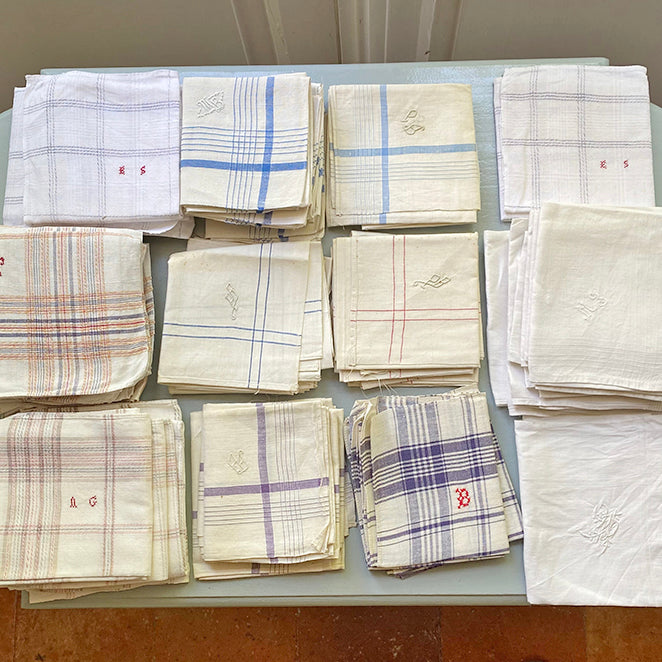 Vintage French Linen Handkerchiefs - Set of Two
These beautiful antique and vintage handkerchiefs were all found at the brocantes in the South of France. Each one has been cleaned and ironed and they are perfect for stitching on or using as your personal handkerchief.
Our brocante textiles are old and many have been used for years by a rural Frenchwoman. Spot treat with a stain remover spray, wash in machine with warm water, hang to dry and press with a hot iron.
These textiles are considered vintage and if treated right, they will last a lifetime.
I will pick out my two favorite handkerchiefs for you - please note in comments if you would like them all the same or a variety. If you have an initial request, I will try to include.
Sizes very between: 18"x18" - 22"x22"
Two Handkerchiefs per order.