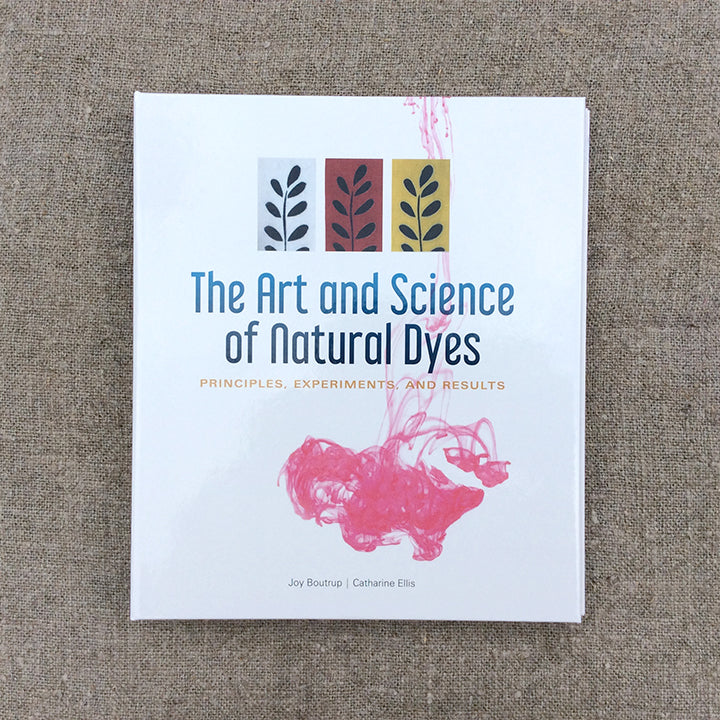 The Art and Science of Natural Dyes by Joy Boutrup and Catharine Ellis
The complete manual for natural dyers.
This long-awaited guide explains the general principles of natural dyeing, and brims with detailed information to help dyers become more accomplished at their craft through an increased understanding of the process.  Special techniques of printing and discharging indigo are also featured.
This is the reference for dyers and printers who wish to more completely understand the "why" and the "how," while ensuring safe and sustainable practices.  Written by a textile engineer and chemist (Boutrup) and a textile artist and practitioner (Ellis), its detailed and tested recipes for every process make it the ideal resource for dyers with any level of experience.