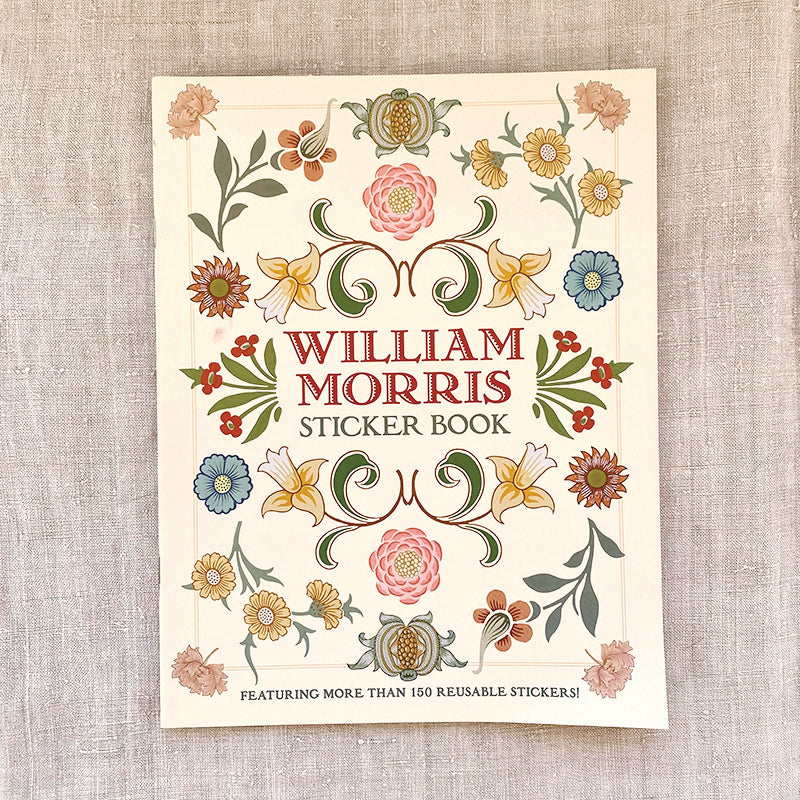 William Morris Sticker Book
William Morris was an English artist and designer who lived from 1834-1896. As a founder of Britain's Arts and Crafts movement, he believed in good design and high-quality craftsmanship. He said "Have nothing in your houses which you do not know to be useful or believe to be beautiful." He followed his own advice by designing and making beautiful furniture, books, fabrics, wallpapers, and more. Among his many creations were wallpaper patterns made up of interlacing vines, leaves, flowers, berries and fruit.
More than fifty of William Morris's wallpaper designs are included in this sticker book.