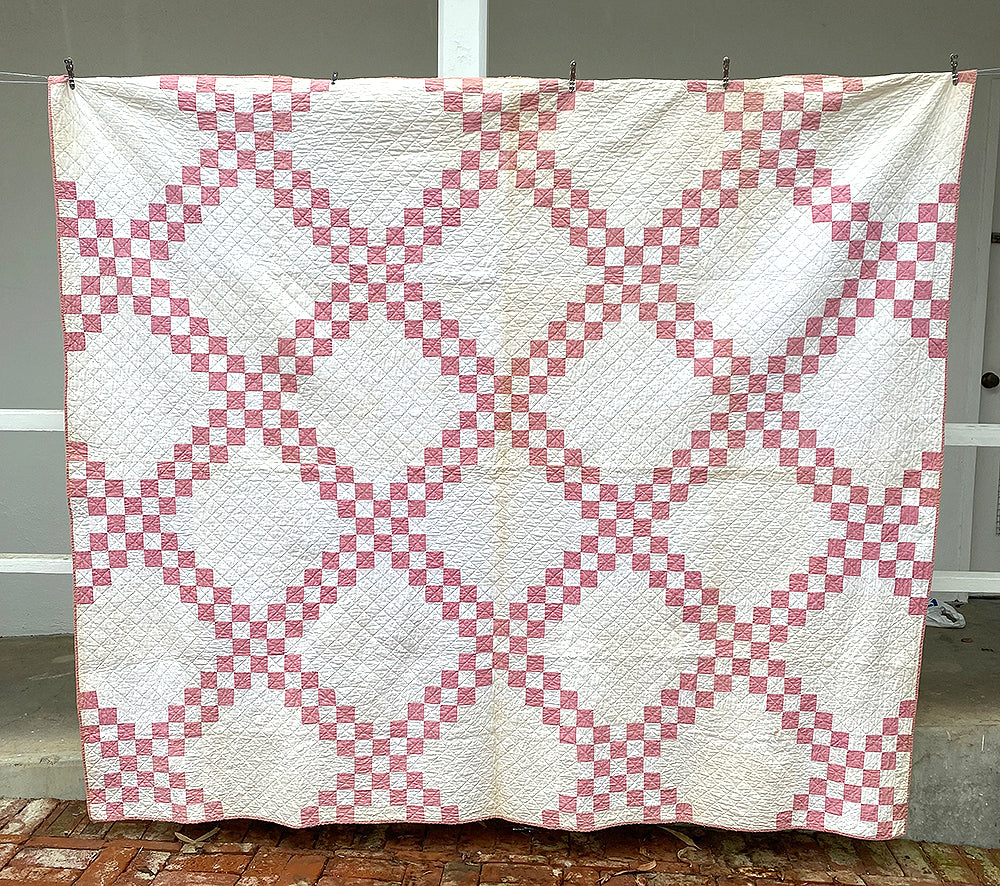 Pink and White Double Irish Chain Quilt
A sweet pink and white Irish Chain quilt that is hand-pieced and hand-quilted. The binding is hand-sewn and there are some frayed areas but nothing terrible. The batting is very thin and probably cotton. The backing is a sold cream cotton. The quilt could use a good soak to remove some of the faded age marks. Overall, this quilt is in amazing condition and would be beautiful on a bed or hung on the wall for it's graphic appeal.
Measurements: 78"x94"
Circa 1900-1920's