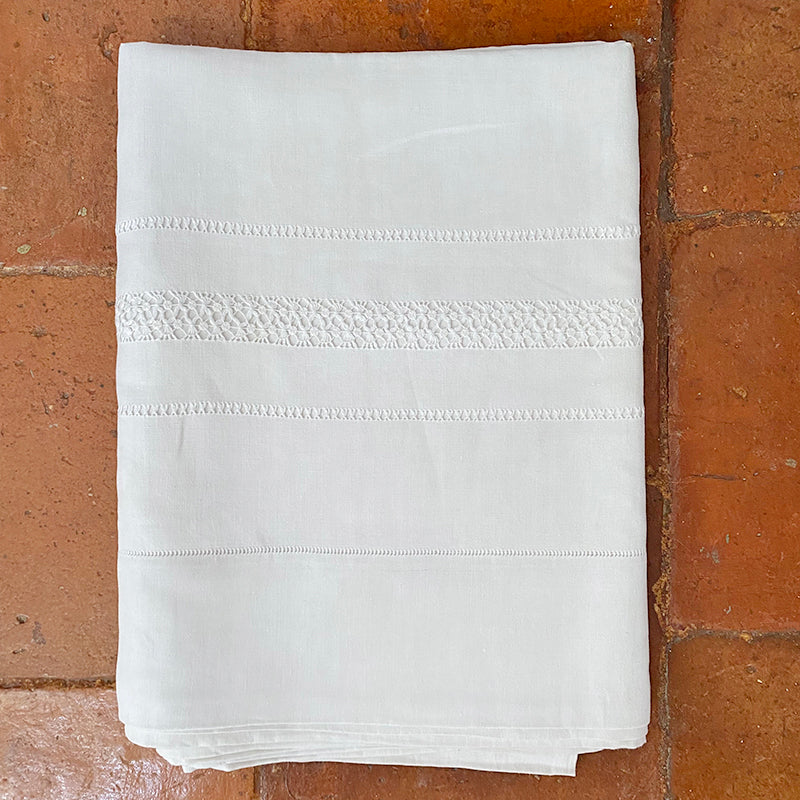 Antique Linen Sheet with Hand-Stitched Border / MF /FM Monogram
Beautiful antique French linen bed sheet with hand-stitched border - wonderful for drapery, upholstery or to put on top of your bed.
I fold over the monogram and make beautiful curtain panels with these sheets - if you are interested in having us make you a curtain panel, for an additional sewing charge, please enquire at notions@frenchgeneral.com
Old French linen sheets wick the moisture away from your body - they keep you cool in the summer and warm in the winter.  These linen sheets provide a healthy alternative to commercially dyed sheets.  These sheets can be washed in the machine, but prefer to be hung dry.  With a little care these sheets will last you a lifetime!
Size: 92" Wide x 125" Long
MF or FM Monogram