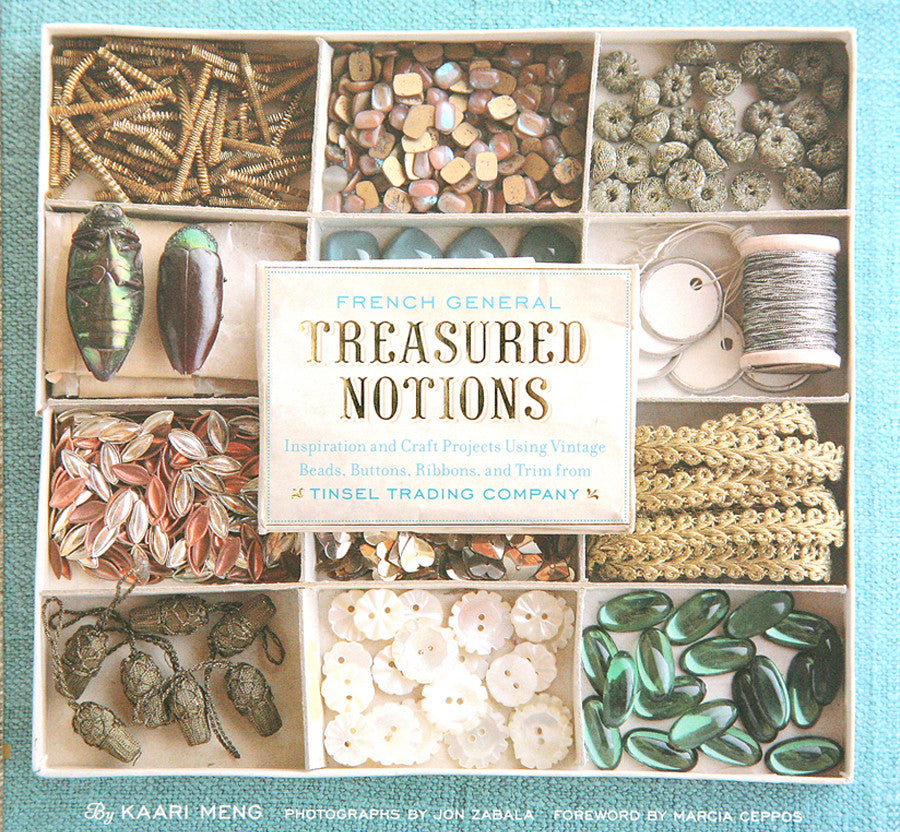 French General Treasured Notions
Inspiration and craft projects using vintage beads, buttons, ribbons and trim from Tinsel Trading Company.
This exquisite book showcases the decorative bits flea-market hunters dream of. Photos reveal rare European notions from the craft community's most beloved emporium, Tinsel Trading Company.
Please note in comments if you would like a signed copy.