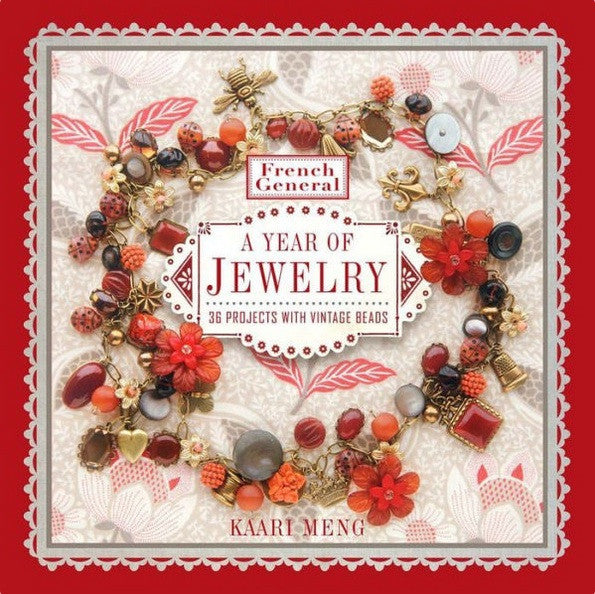 French General A Year of Jewelry: 36 Projects with Vintage Beads
Inspired by vintage French beads, these 36 simple, seasonal jewelry projects range from Les Grandes Vacances (Vacation by the Seashore) to La Saint Valentin (Valentine's Day). Each section features three pieces-including necklaces, bracelets, and earrings.
Please note in comments if you would like a signed copy.