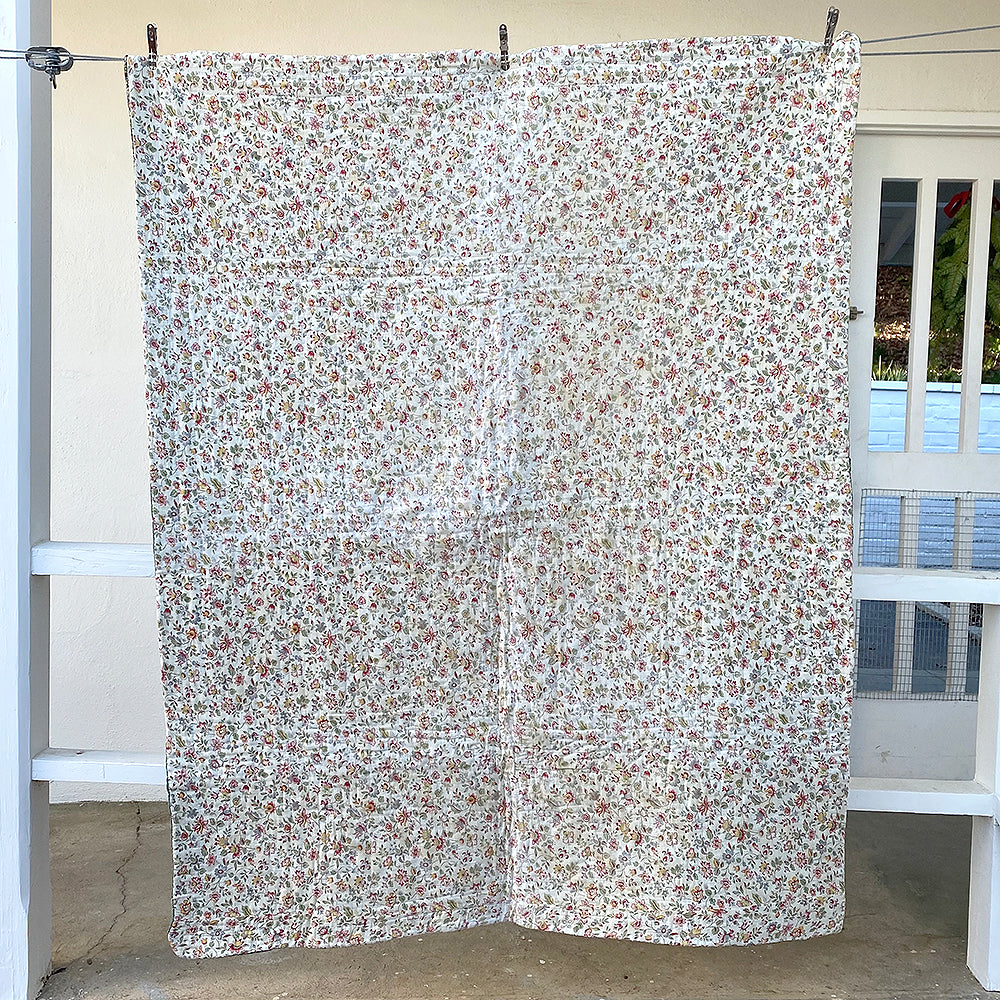 Floral French Boutis
This small French boutis is a great example of French hand-sewing.  Originally made out of a green whole cloth on one side and an army green silk on the other - this quilt was lovingly repaired with a pretty French floral from the 1920's. There is one corner which has been opened up to expose the silk side of the quilt, but this could easily be stitched back together to make it whole again. There are some subtle age marks on the green side of the quilt - but over all this is a pretty little quilt filled with a cotton batting and exquisite hand-quilting.
Measurements: 62"x48"
Circa 19th Century
Found in France