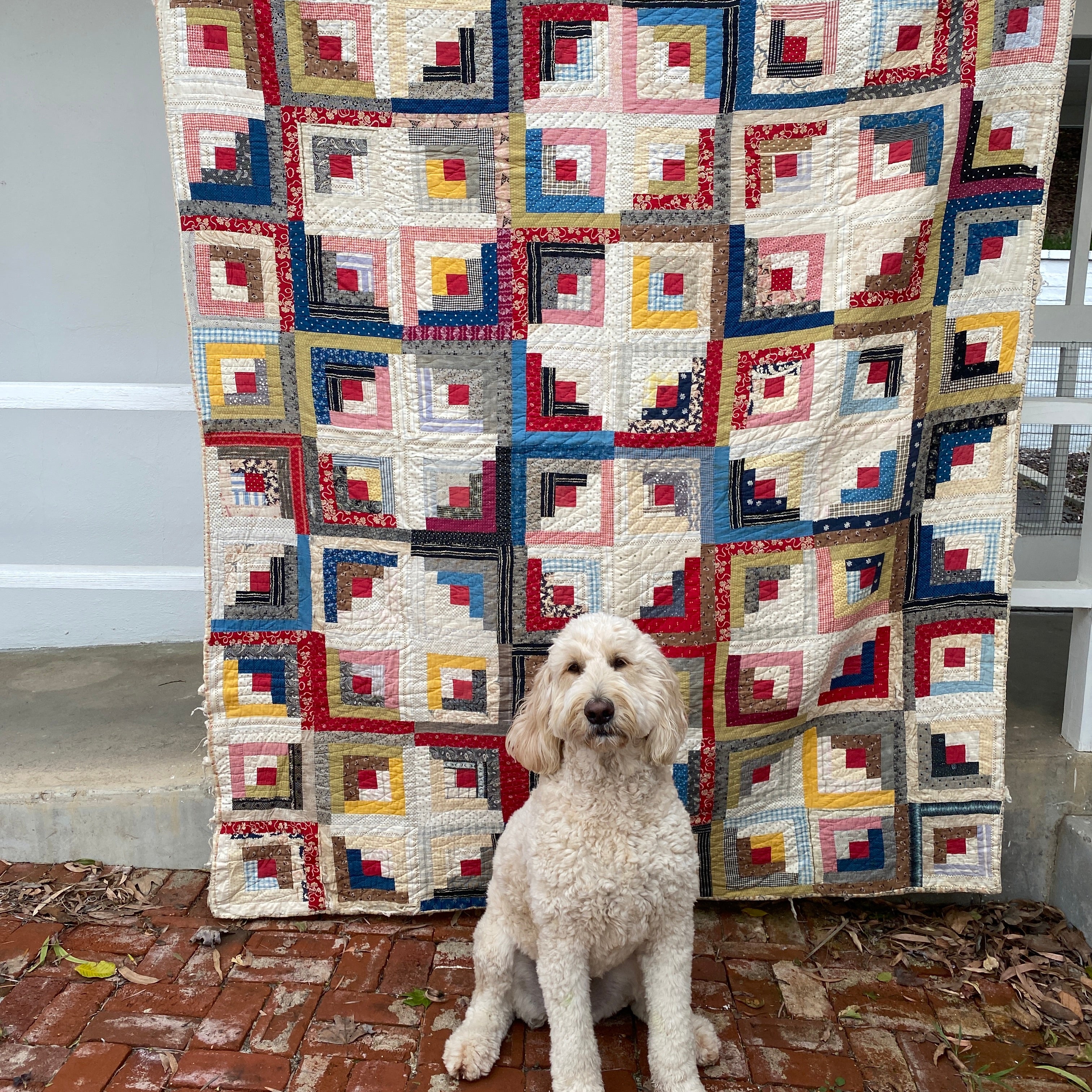 Antique Log Cabin Quilt - Cutter?
This antique Log Cabin Quilt is a movie quilt! It has great color, brightness and is visually stunning! Measuring 68" x 84" this quilt is in pretty good shape - although it has seen it's years of use. 80 8" log cabin blocks each with the center red hearth and all in good shape save for a small tear here or there. There is fraying throughout the binding. This quilt is hand pieced and hand sewn with a medium weight cotton batting. The backing is a fresh stripe - dating back to the early 1900's. Well worn and soft - this quilt could be a cutter or used gently on a bed.

Measurements: 68" x 84"

Circa Early 1900's