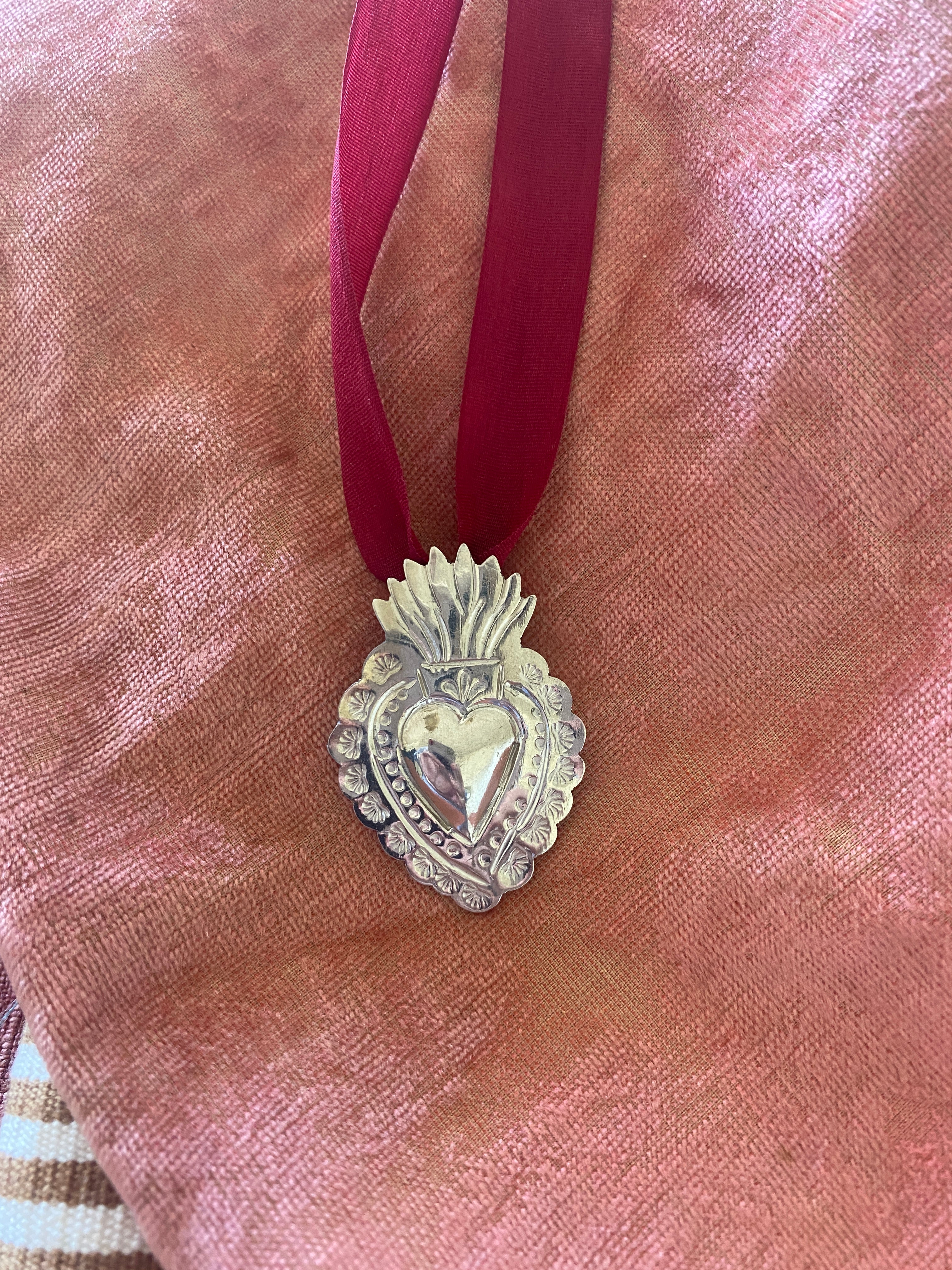 Alpaca Corazón Pendants
Hand-made corazón pendants made out of alpaca.  
Alpaca Silver is a metal alloy of copper, nickel and sometimes zinc or iron. The metal is a shiny silver color that looks similar to stainless steel.
Alpaca Silver is easy to clean and only requires a little lemon juice or soap and warm water to remove tarnish. Due to the copper content, the metal can darken over time. Copper can also leave its telltale mark on the skin when worn for long periods of time, but is not an indication of an allergy.
These beautiful pendants are made in San Miguel Allende and each have a jump ring or soldered ring on back for hanging.
Eight pendants available:
Small Sacred Heart measures 3/4"x1"
Medium Sacred Hearts measures 1"x1.25-1.50"
Large Sacred Hearts measures 1.25-1.75" - 1.75-2.75"
Grande Sacred Heart measures 1.5"x2.25"