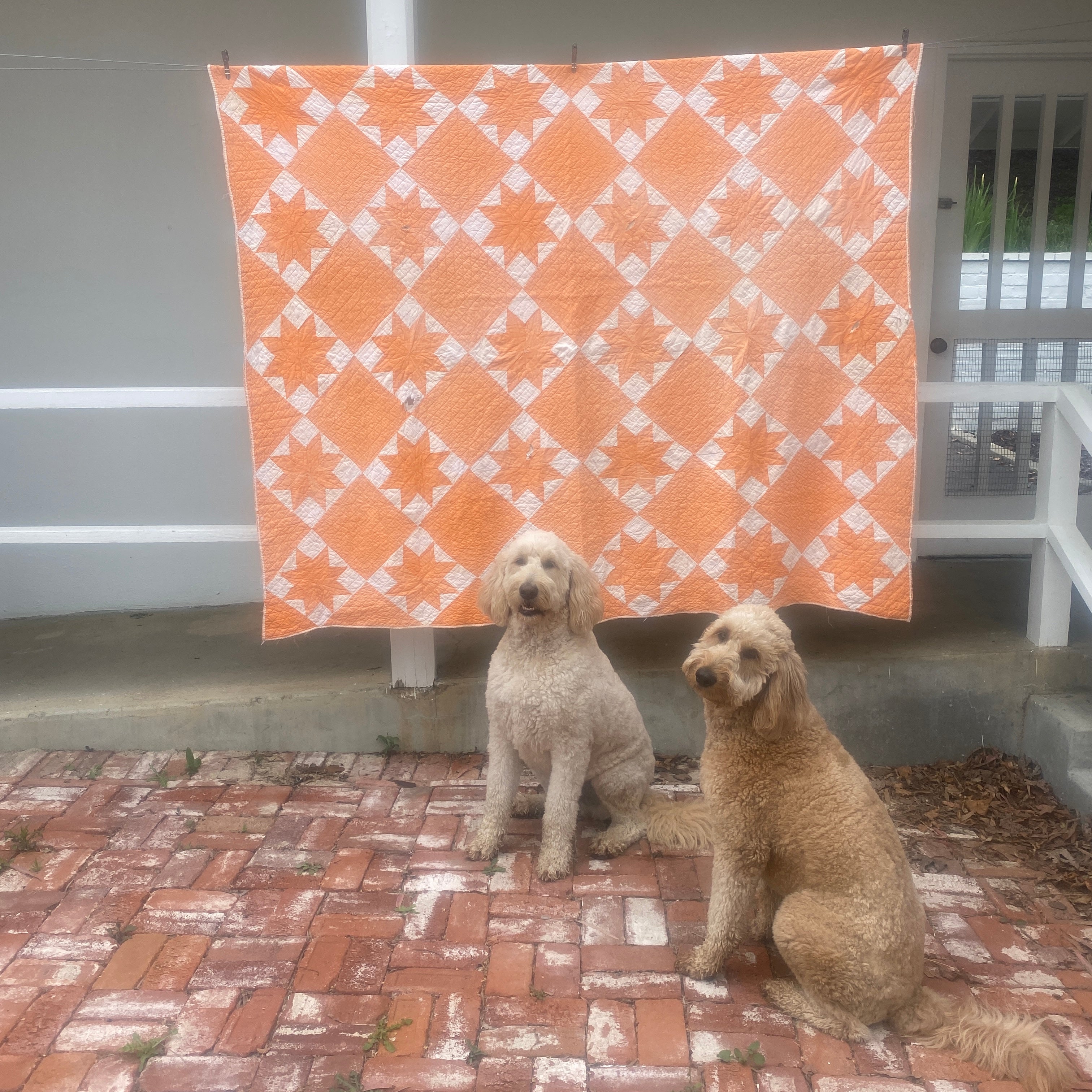 Vintage 8-Pointed Star Quilt - Cutter?
Beautiful antique 8-pointed Star pattern hand - stitched quilt in heavily used condition. As you can see it has a couple of holes, as well as the bottom being quite stained. The pattern and color is simplicity at its finest, but overall fair condition.
It could use some repairs and a proper wash.
Measures  73" X 61"
Circa 1930's