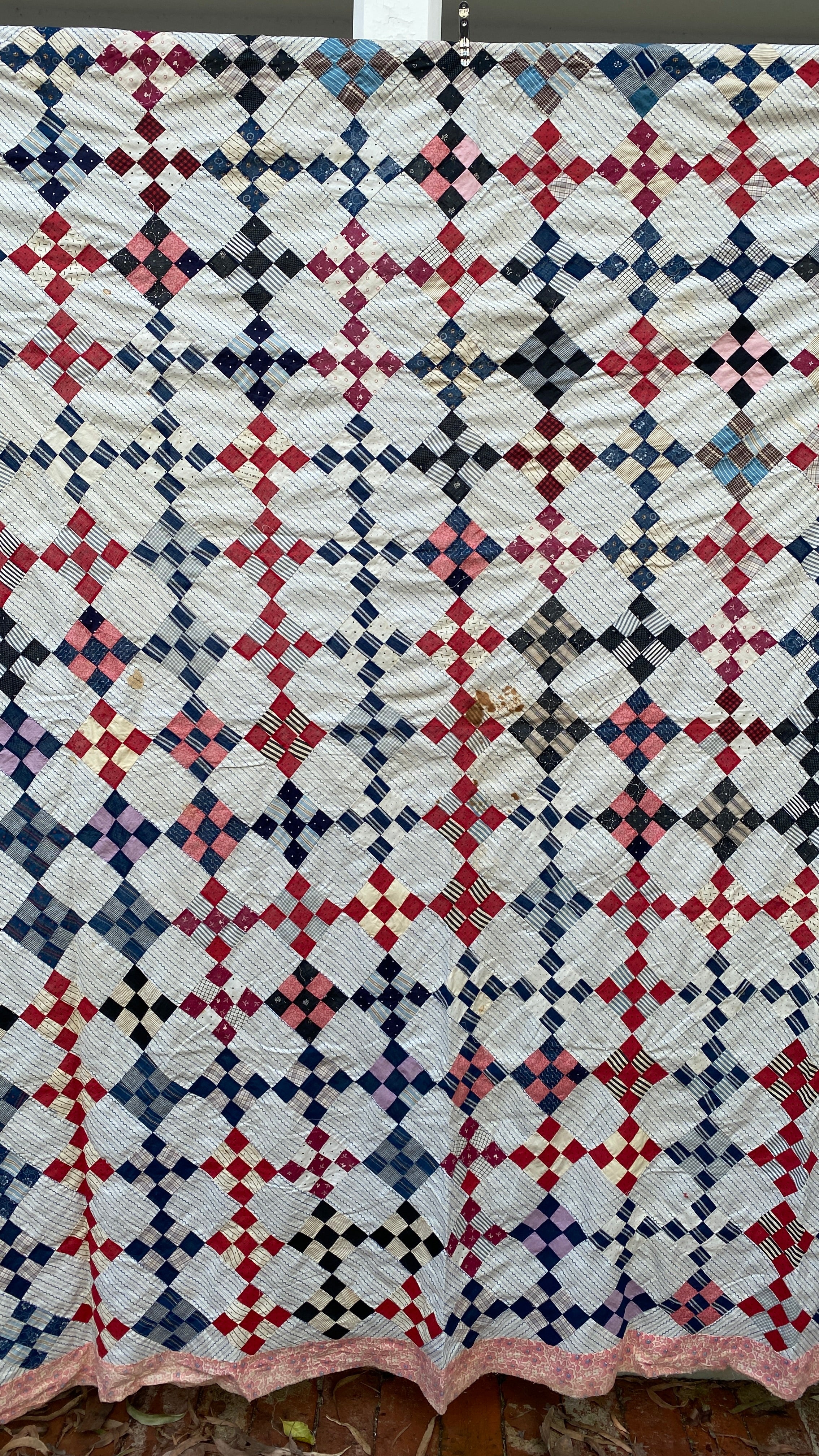 Early Nine Patch Quilt Top - Cutter?
This sweet red, pink white, blue and black Nine Patch quilt top was probably either repaired or made in the 1920's-30's as a border of pretty prints was sewn on later - maybe this additional fabric was going to be the binding?  The top is in good shape - mostly machine sewn with a hand sewn border. There is one good size stain in the middle of the quilt - I am not sure if this will come out with a good soak - so you might want to use this as a cutter. There is also a 5" rip at the top of the quilt. Lots of early, pretty fabrics in this quilt top.
Measurements: 90"x90"
Circa Early 1900's-1920's