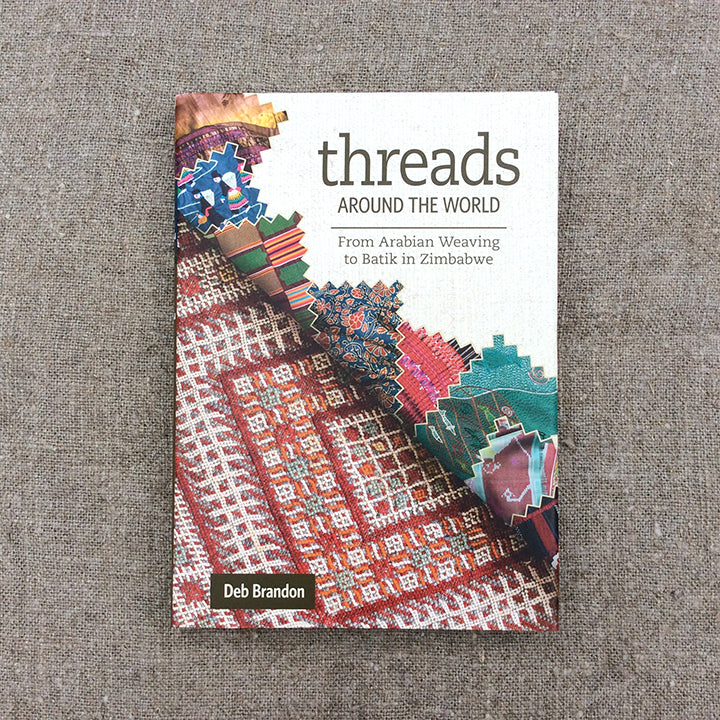 Threads Around The World by Deb Brandon
Handmade textiles are personal, no matter where in the world they're created, and these photos and explanations of 25 diverse world cultures' techniques vividly share the details.  Take a voyage through the pages to see how today's artisans continue to create traditional fiber arts with age-old methods.
Blending well-researched information, engaging style, and inspiration, Deb Brandon shares fascinating stories about region-specific crafts - for example, espadrilles, flatwoven rugs, mittens, vandou flags, mirror embroidery - and the histories they hold.  This open-eyes approach offers new ideas for textile devotees and for anyone interested in heritage crafts and cultures.
Deb Brandon is a weaver, respected textile artist and enthusiast, and writer.  
she's been an active volunteer with WARP (Weave a Real Peace) including serving multiple terms as a board member as well as writing the long-running "Textile Techniques from around the World" column for the WARP newsletter.