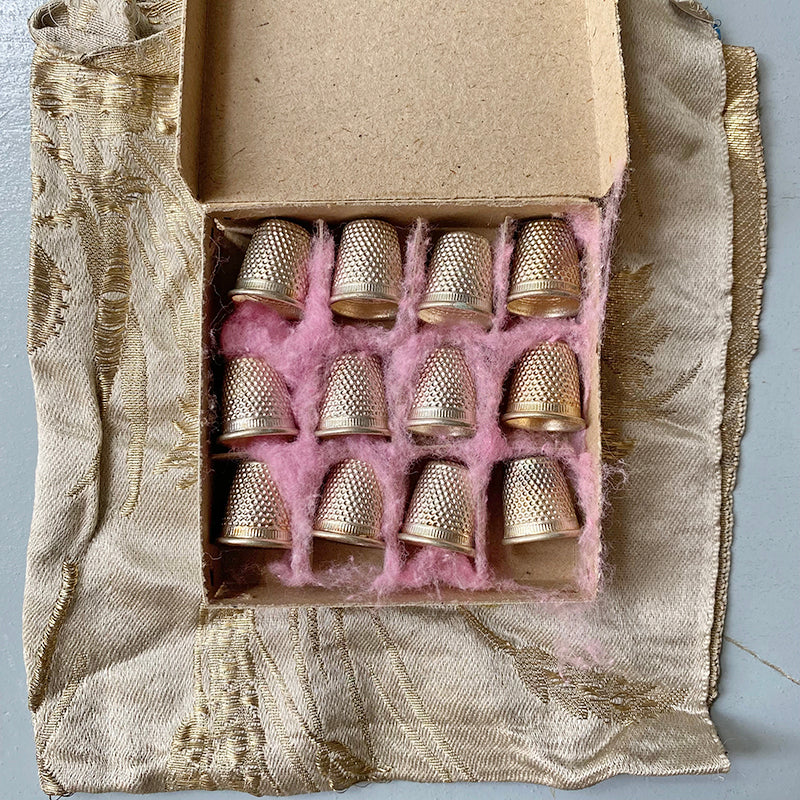 Vintage Box of 12 Thimbles
These vintage thimbles were found at my favorite souvenir shop in San Sebastian. 
Order includes one box of a dozen thimbles. These thimbles are nestled in their original packaging from the 1940's.
This would be a fun collection for anyone who loves vintage sewing supplies.