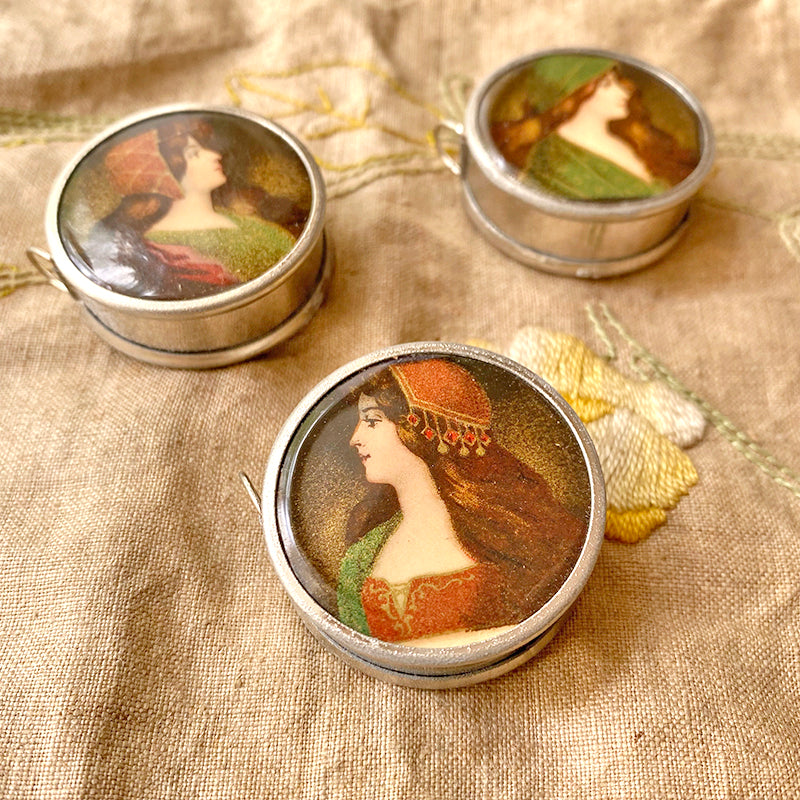 Vintage Tape Measure
These vintage tape measures were found at my favorite souvenir shop in San Sebastian. 
These aluminum tape measures, with cloth tape are decorated with a fair maiden profile on top and a red striped design on back. To use, simply press button on back and pull tape measure out - release button to retreat tape measure.
Three designs available - please note if you order three and would like one of each and we will ship to you if available.
This would be a fun collection for anyone who loves vintage sewing supplies.
 Order includes one tape measure.