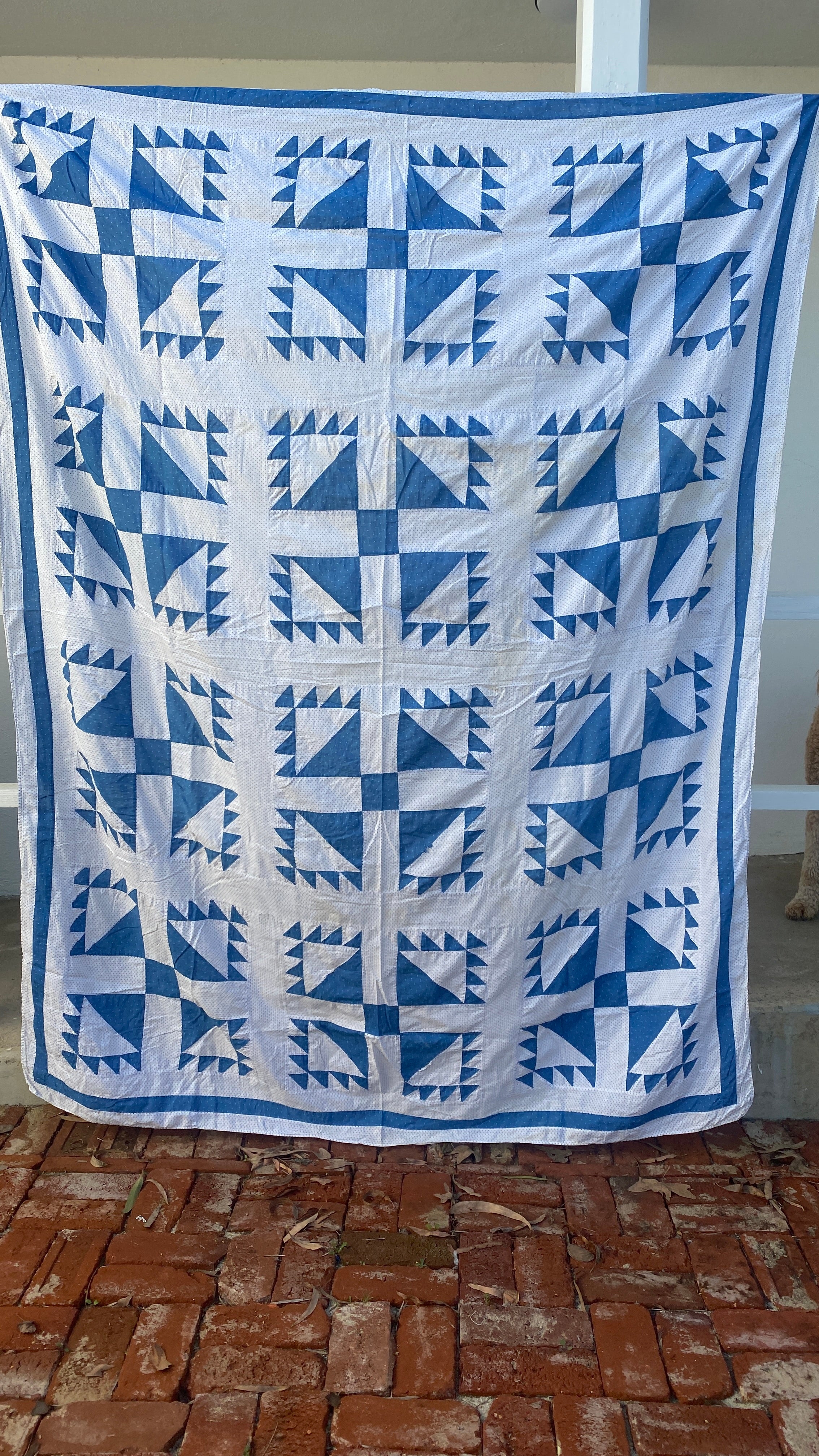 1880's Cadet Blue Quilt Top
 This sweet quilt top - not sure of the pattern name - is filled with cadet blues and a black and white polka dot print.  Machine sewn - this top would be absolutely stunning as a finished quilt. There are a few very faded age marks - which would come out with a good soak. This top is in great shape and the colors are still so vivid!
Measurements: 80"x62"
Circa 1880's