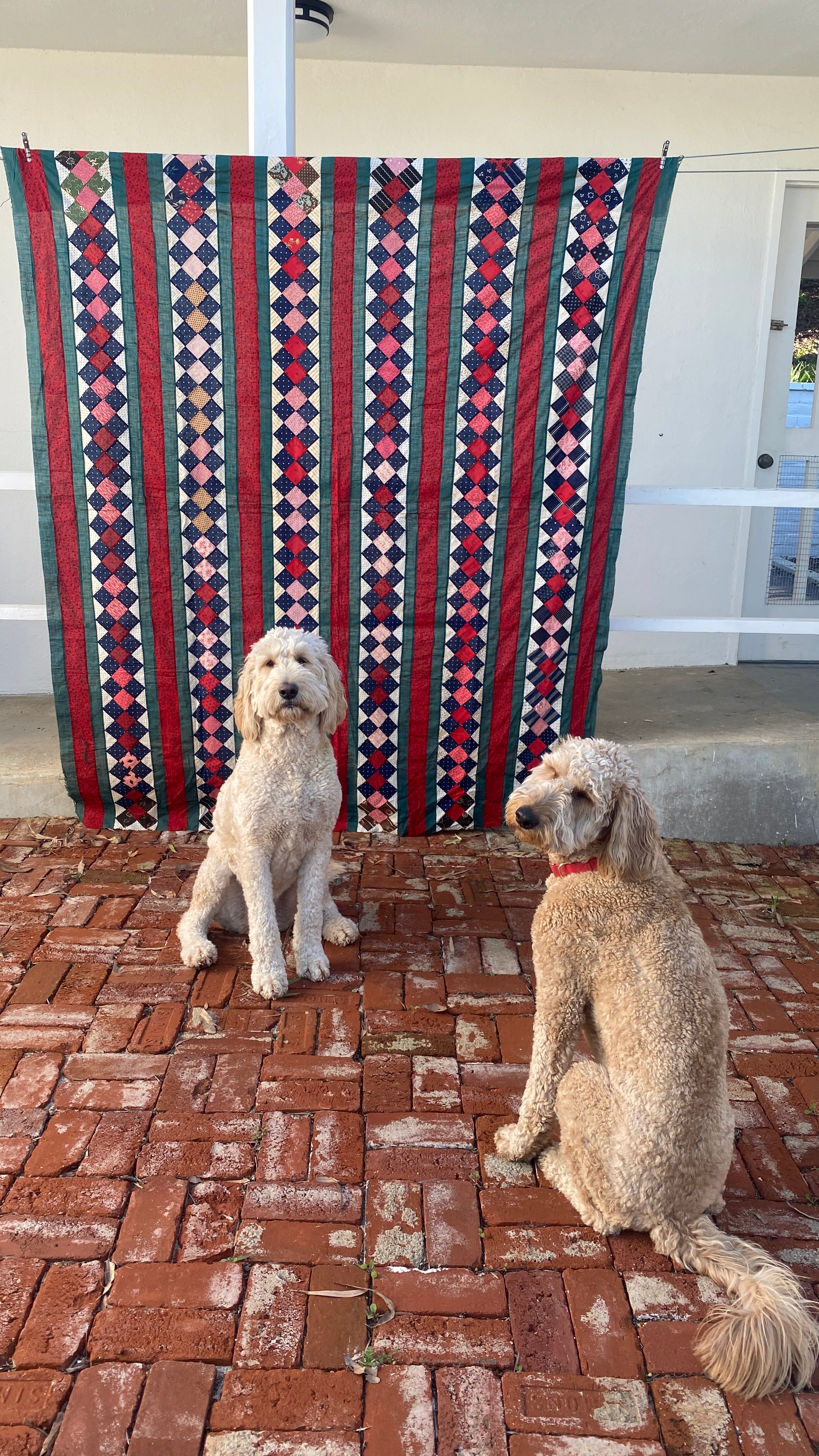 Antique Bars Four-Patch Quilt Top
This vibrant Four Patch quilt top is absolutely beautiful and in wonderful condition! Made from shirting and cotton fabrics, the colors, indigo, green, red and pink are unfaded. This quilt top is hand-stitched and there are no stains or popped seams. What a beautiful quilt this would make once you add the batting, back and binding!
Measurements: 88"x72"
Circa 1870-1899