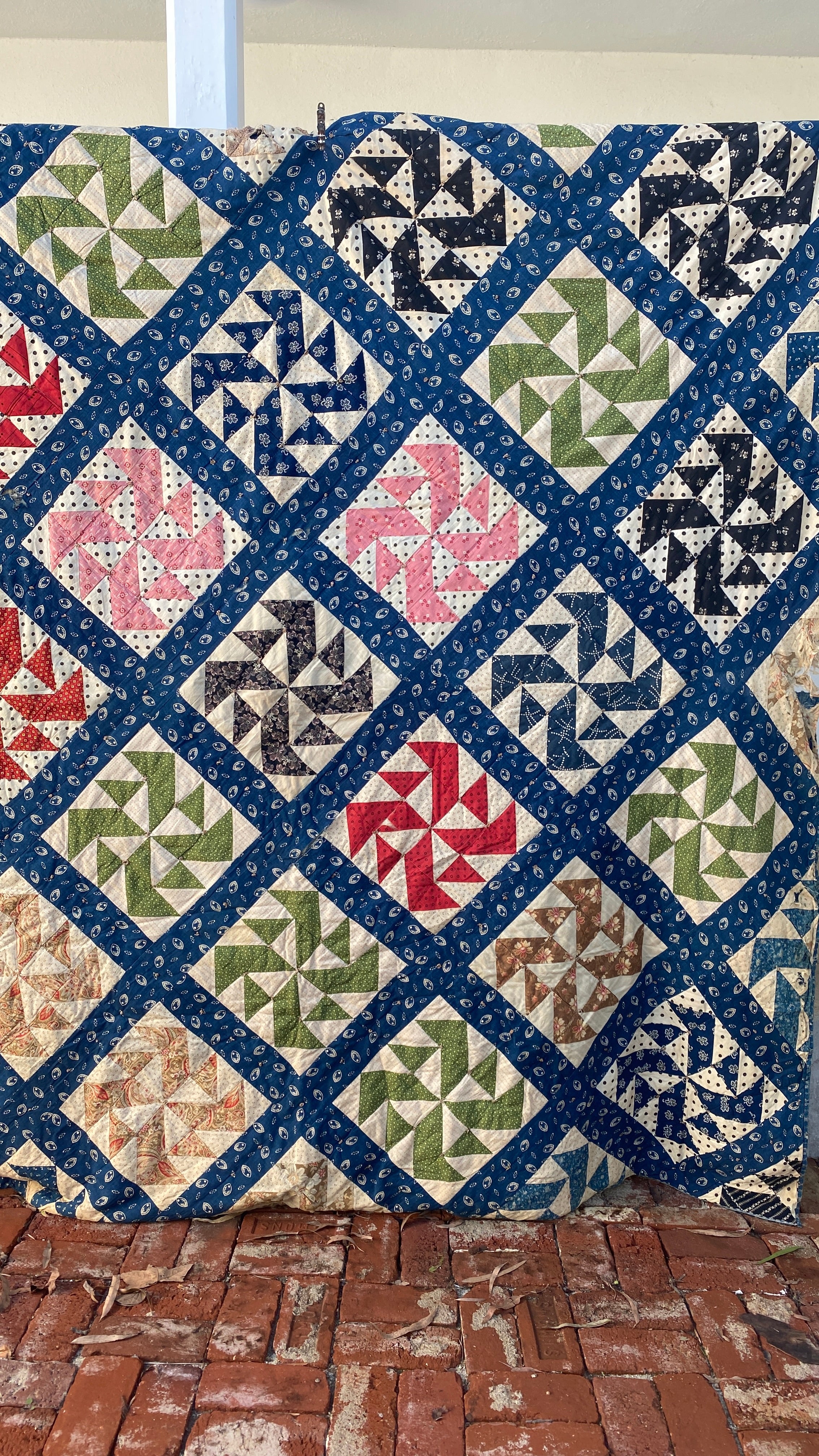 Antique Pinwheel Quilt - Cutter?
A very old Pinwheel quilt filled with a wonderful selection of very early calico and cotton prints. Very soft fabrics in beautiful bright colors. Fabrics remind me of prints from little girl's dresses. There is fabric loss and a few ripped areas which expose the wool batting. The batting is thicker - made for warmth! There are loose seams here and there. Wonderful indigo blue backing on quilt. I would probably consider this a cutter - unless you just want to fold this one up and add to your quilt shelf!
Measurements: 88"x88"
Circa 1910