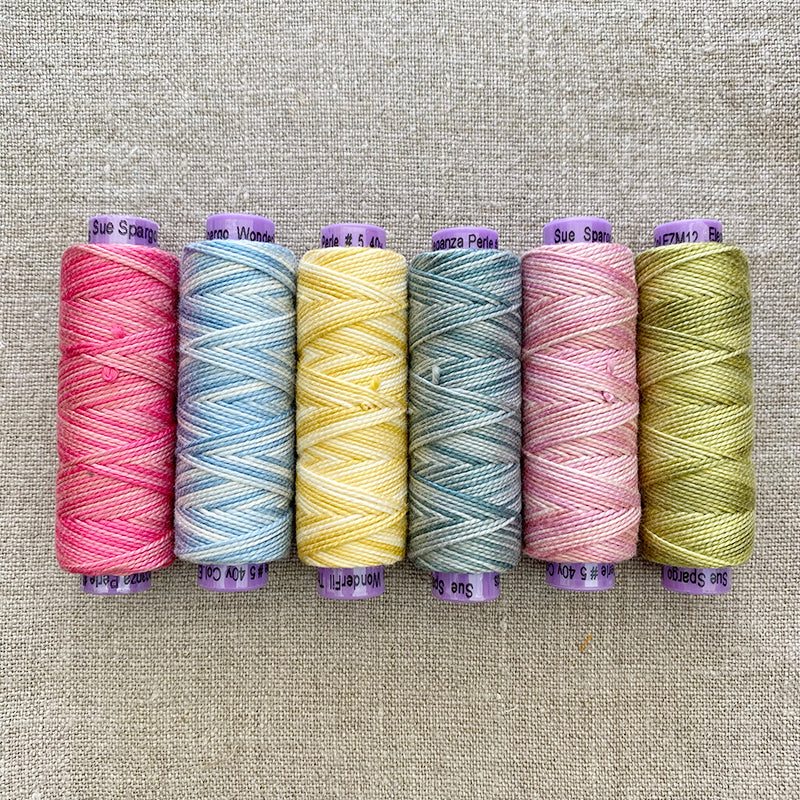 Summer Perle Threads
A collection of six skeins of Sue Spargo's fabulous Pearle Cotton Threads.
This cotton thread is a wonderful quality resulting in a smooth , lustrous surface - which allows the thread to glide smoothly through all types of fibers. The variegated thread will give motion to your stitching  and is especially eye-catching when used for wrapped stitches.
Size 5 
Needles to use: Long Darner #1, Milliners #1, Chenille #24