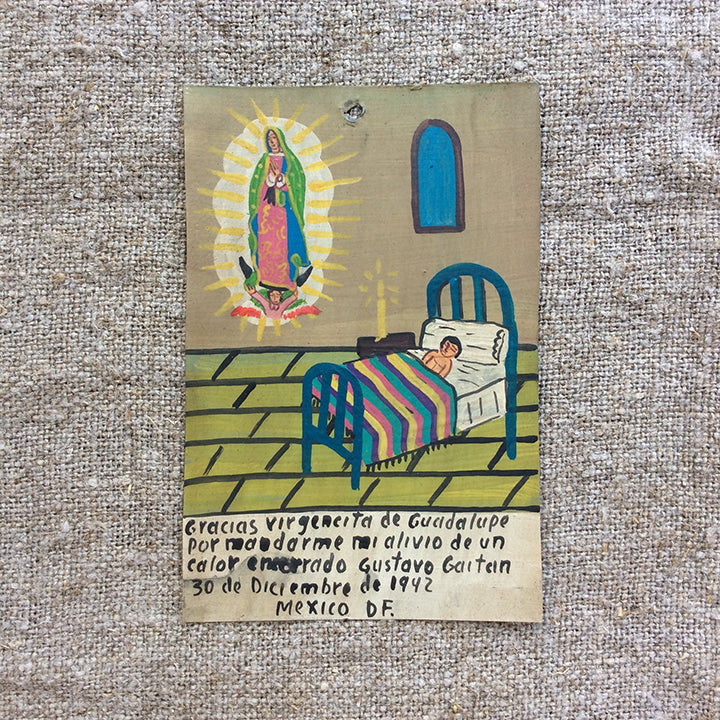 Mexican Retablo - Medium
Hand-painted Mexican retablos are small offerings of thanks to the Virgen de Guadalupe for miracles performed.  Painted on metal by an artist in San Miguel de Allende, these retablos are small works of art ready to be hung on a wall.
Medium retablos measure 4" x 6" approximately.