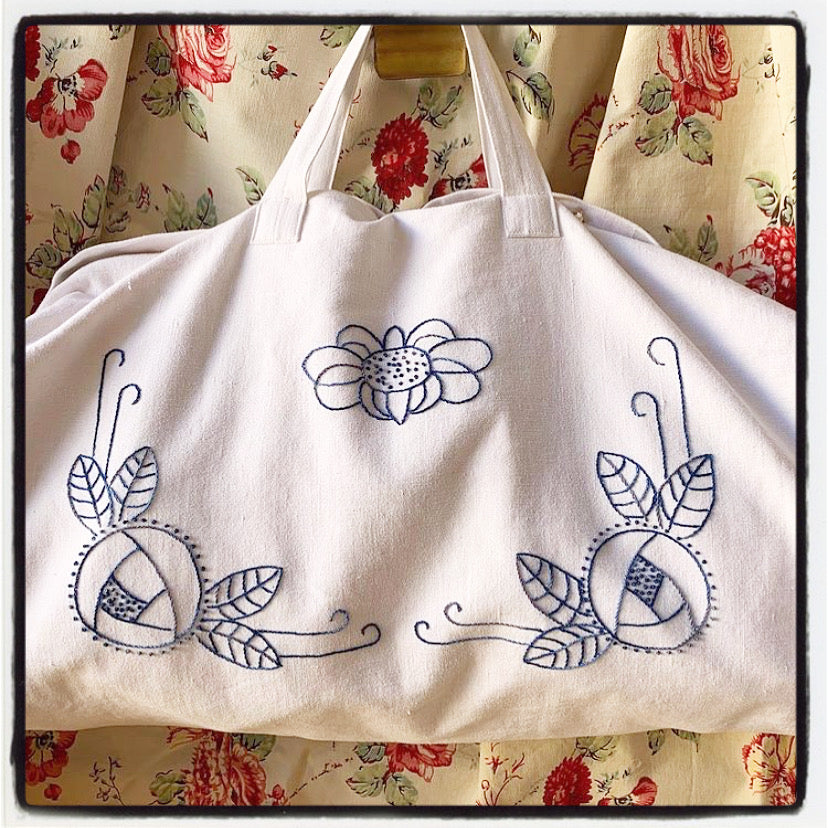 The St. Antonin Bag with Hetties Patch - Video Workshop and Kit
This sweet bag was designed by our good friend, Lorraine from Hettie's Patch in Adelaide, Australia. Based on a vintage bag she found in St Antonin last summer, Lorraine has recreated this bag into a simple sewing pattern.
The recorded video workshop will show you how to embroider the floral design onto the linen and then sew your bag, either with a sewing machine or by hand. 
Finished bag size is 20" x 12"
The St. Antonin Bag Kit includes:
White Linen for the Bag
French General Fabric for the Lining
Valdani Thread
Three Buttons
Marking Pen
Pins and Needles
Pattern and Template from Hettie's Patch
Other materials to have on hand:
Fabric Scissors and Snips
Sewing Thread
Sewing Machine (or hand sew this bag!)
Iron and Pressing 
This is a pre-recorded workshop video - the link will be sent to you once you purchase the kit and pattern.