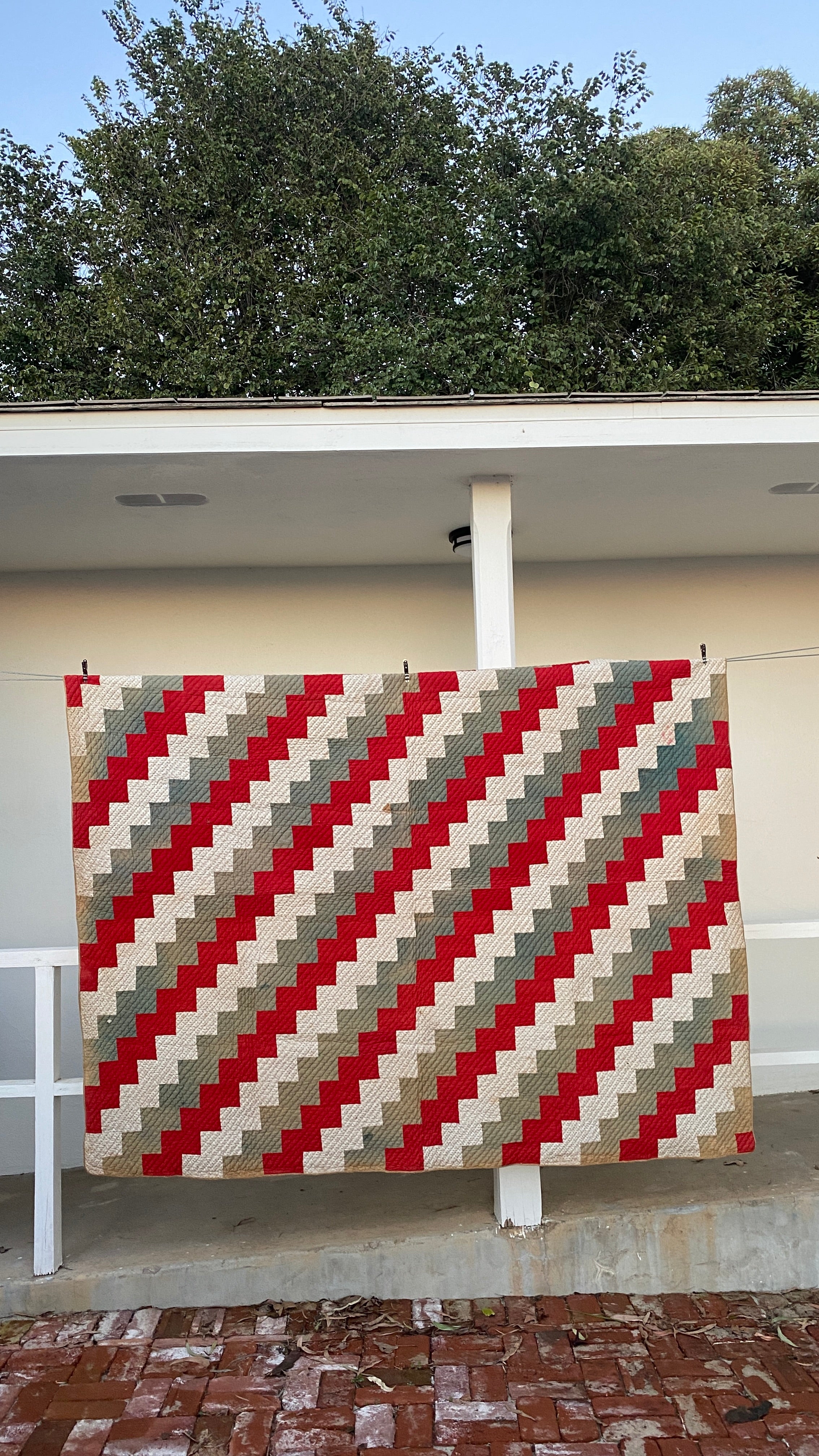 Early Streak of Lightening Quilt - Cutter?
This antique Streak of Lighting quilt is hand-pieced and hand-quilted. Colored with red, white and faded green (maybe blue originally?) fabric - although the blue reads a bit more grey green than blue. There are some mild stains and a few small holes but nothing that couldn't be patched easily. The binding is fraying in places. This quilt could use a good soak - but be sure to test red before soaking. The backing is early homespun. This might be considered a cutter to some - although I think with a little care it could make a nice display quilt in a quilt stack. This is a wonderful very early American quilt.
Measurements: 72"x75"
Circa Early 1800's