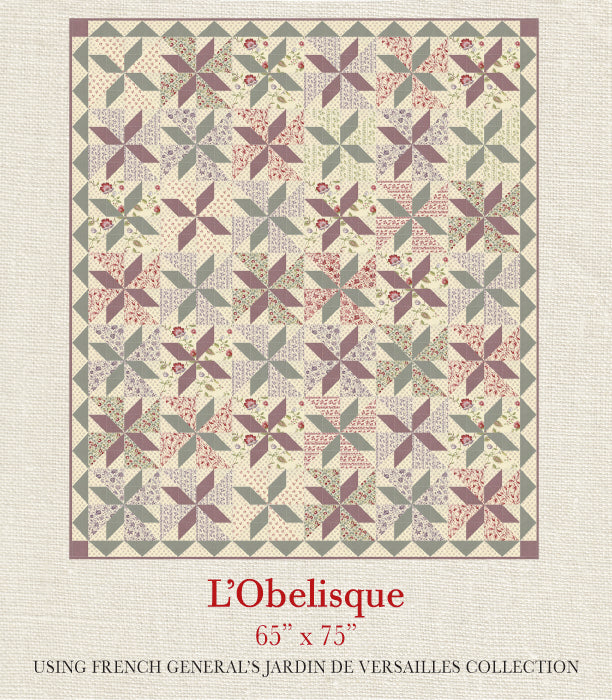 Jardin De Versailles - L'Obelisque Quilt Pattern
Jardin de Versailles is a collection of pretty prints that could have been found in the Palace de Versailles in the 18th century.
Inspired by the gardens, our Jardin is filled with soft pinks, pretty purples, lovely greens and a touch of our signature French General red. This collection will make up the sweetest quilts and bedding, or maybe a little girl's frock or two.
Size: 65" x 75"
Download the  line here:
http://www.unitednotions.com/fcc_jardin-de-versailles.pdf