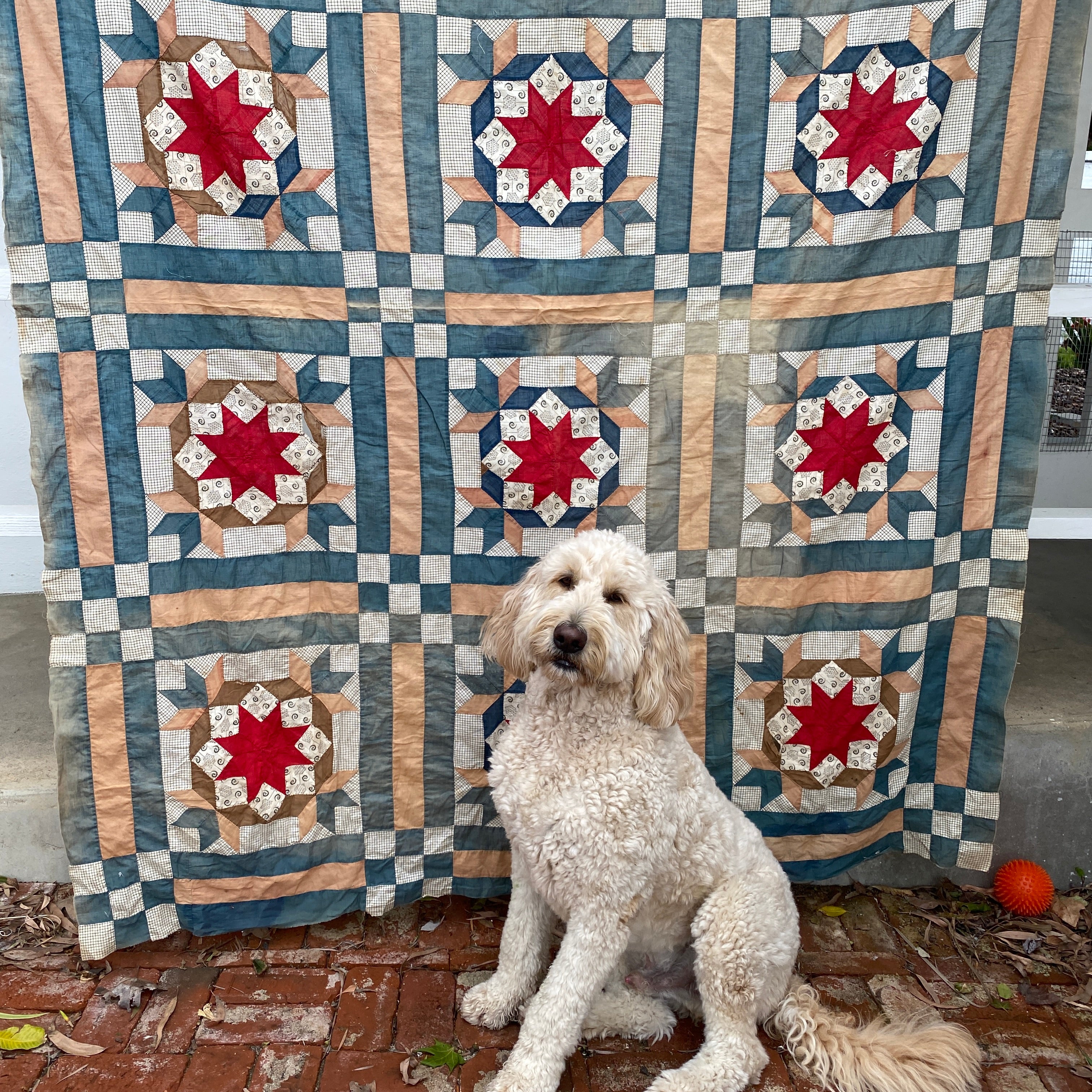 Antique Star Quilt Top - Cutter?
This antique Star top is truly a gem! An old bit of handwork, probably from the late 1800's, this top is still filled with beauty. Measuring approximately 67" x 86", there are 12 star blocks measuring 14" each, along with 16 7" nine patch blocks and sashing. This top is completely hand pieced and hand sewn. The colors are still bright but there is some sun damage and fading to many of the areas.  There is a tear in one of the blocks as well. This is truly a piece of early American history!

Measurements: 67" x 86"

Circa Late 1800's