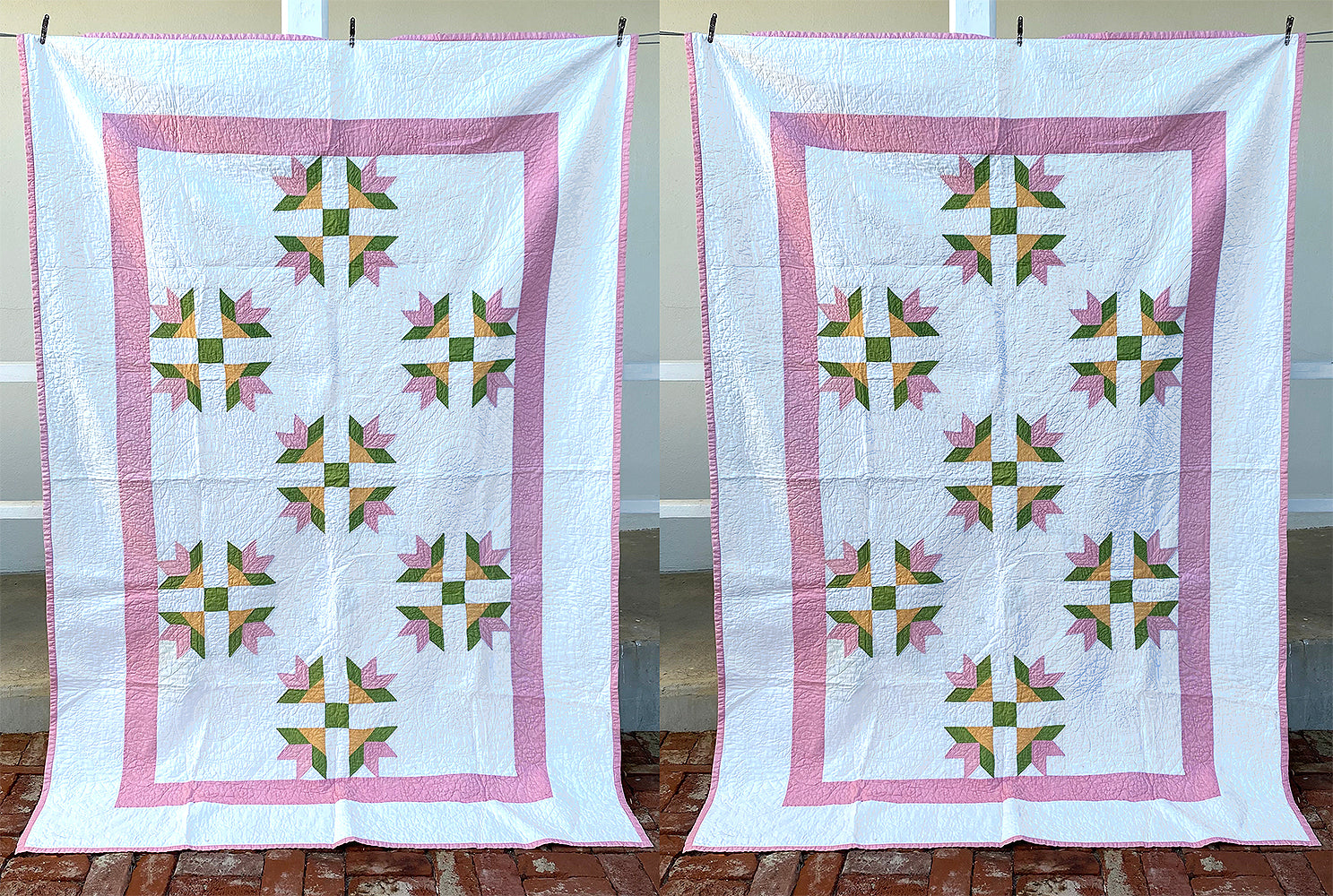 Pair of Bear Claw Quilts
Rarely do I find a set of quilts - and in such beautiful condition! This beautiful pair of Bear Claw quilts have been hand-pieced and hand-quilted. The binding is machine sewn.  Beautifully quilted with 8-9 stitches per inch, and floral medallions throughout - these quilts have a combination of pink gingham, overdyed greens and chrome yellow cotton fabrics - with a crisp, clean white background. The batting is thin which makes these the perfect summer quilts.
Measurements: 66"x92"
Circa 1900-1920
Found in Vermont.
Pair of quilts sold together.