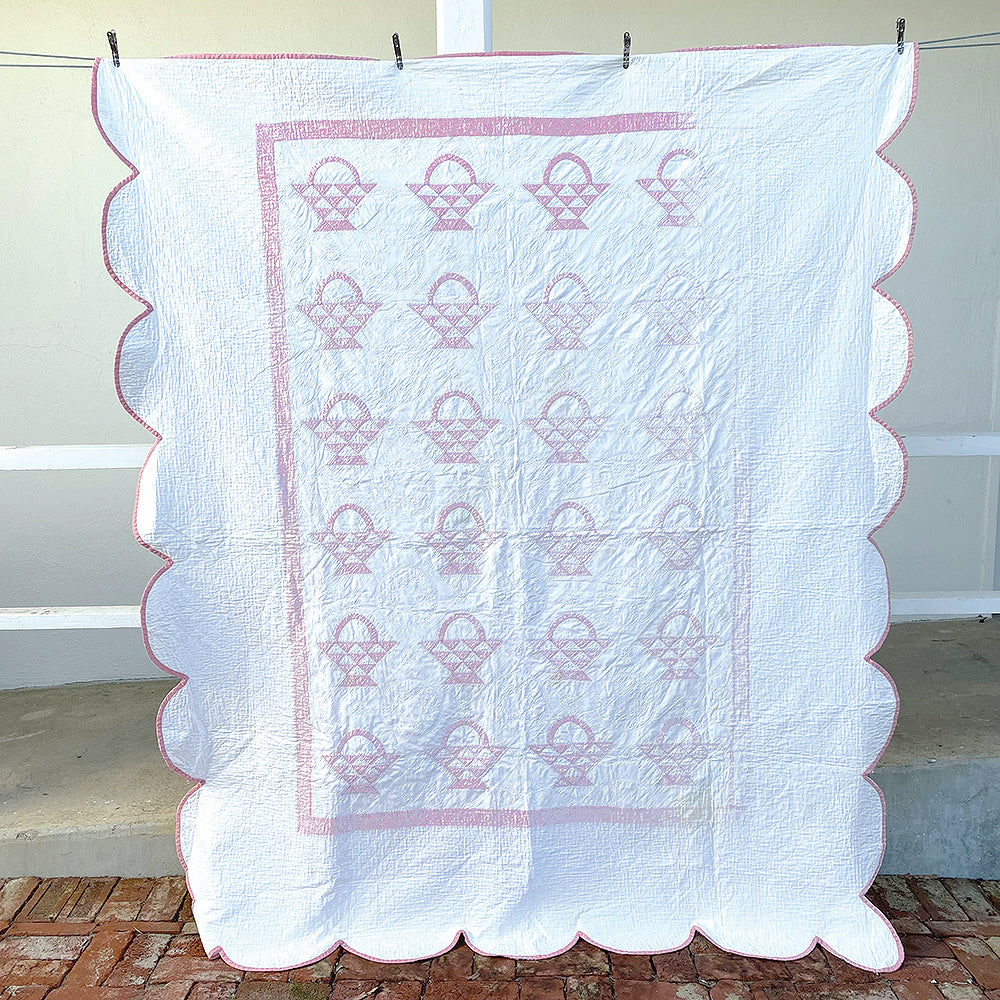 Faded Pink Basket Quilt
This well loved and worn Basket Pattern quilt has had it's fair share of use!  Completely hand pieced, and quilted, this old quilt uses a crisp, clean white background and a faded pink cotton on the baskets. The quilting is mostly a small diamond patterns with a star medallion interspersed throughout the baskets. The binding, all sewn by hand is a darker pink and shows signs of fraying around the whole quilt.  The lovely scallop border on three sides adds to the charm of this quilt. There are a couple of torn areas and age spots - which might come out with a good soak. Although not a cutter, this quilt needs some tender loving care.
Measurements: 70"x85"
Circa 1900-1930's