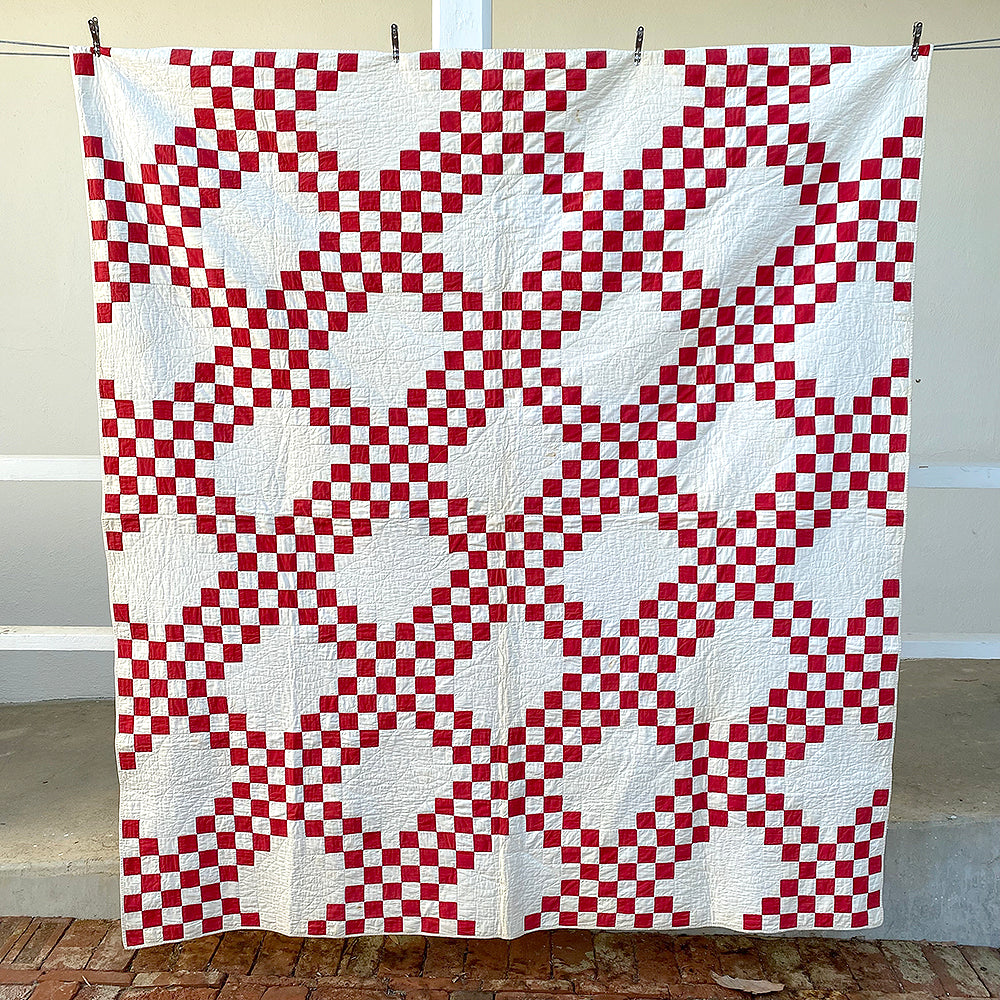 Red and White Triple Irish Chain Quilt
A fresh red and white Irish Chain pattern hand-pieced and hand-quilted.  The quilting includes stitch in the ditch on the red squares as well as star medallions throughout the white background. The binding is machine sewn. There are a few frayed areas along the binding - as well as a few age marks. If you decide to give this quilt a soak, be sure to do a small test to be sure the red fabric does not bleed - this quilt has never been washed. Overall, this quilt is in amazing condition and would be beautiful on a bed or hung on the wall for it's graphic appeal.
Measurements:74"x70"
Circa 1900-1920's