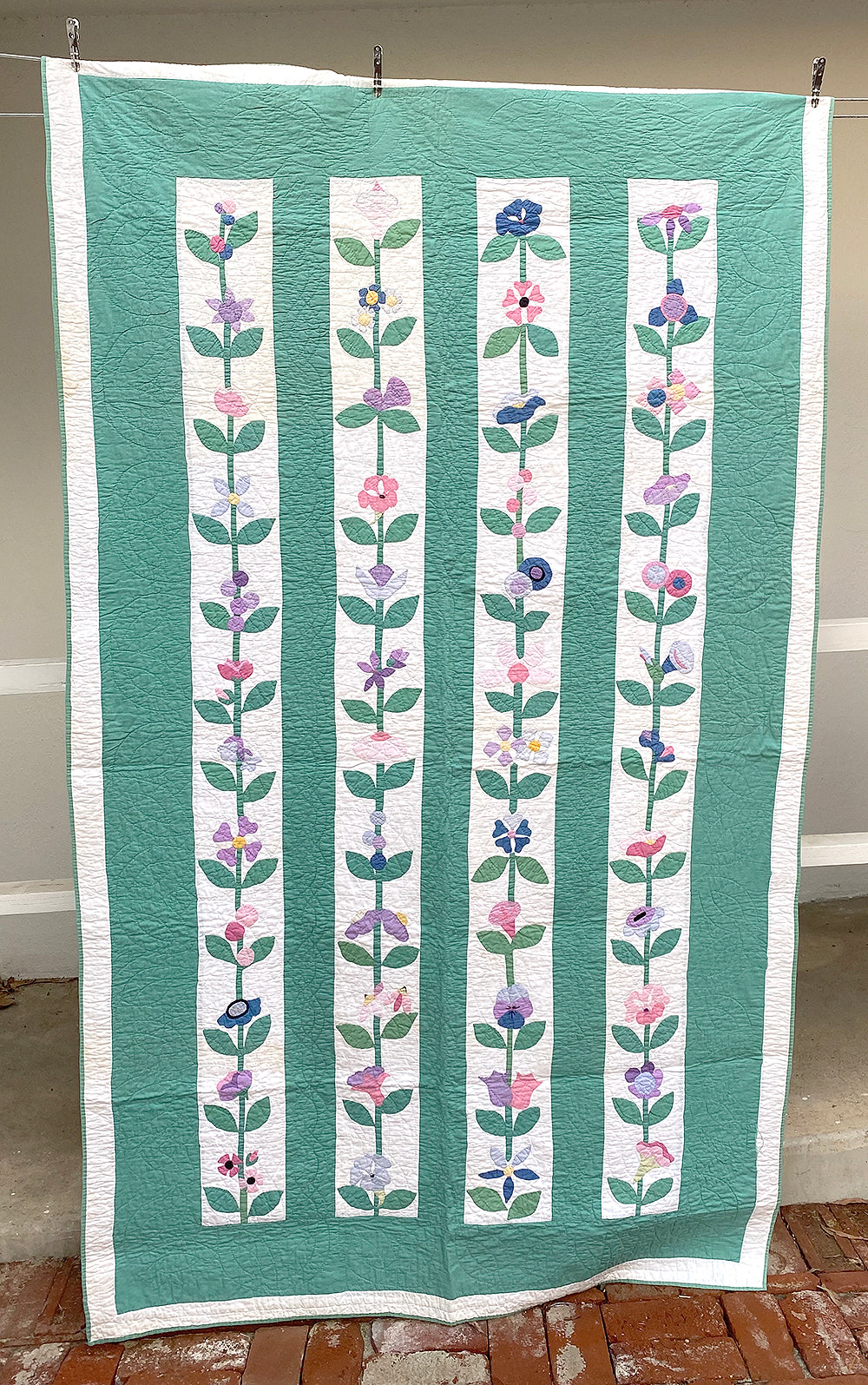 Floral Garden Appliqué Quilt
This colorful quilt, with no known pattern, is a great example of the maker's artistry with color and floral shapes.  All of the appliqué is done by hand and is hand-sewn as well as hand-quilted.  The colors are very typical of the time and have retained their vibrancy.  Using a collection of blues, pinks, lavenders and yellows for the flowers and stems, the maker then used a contrasting jade green for the sashing and binding. This thin quilt has a cotton binding. 
Measurements:49"x85"
Circa 1930's