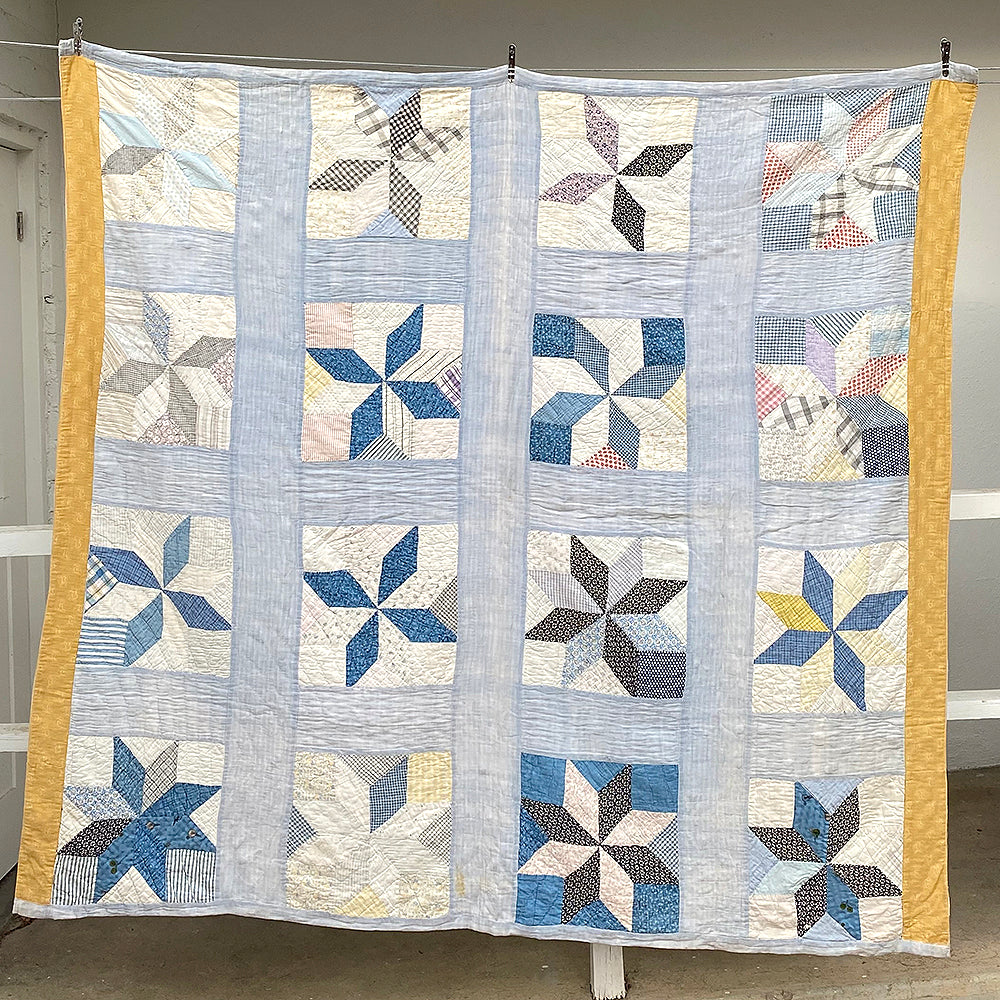 8-Pointed Star Quilt
If you love funky and different quilts - you will love this one!  Well worn and loved, this 8-Pointed Star quilt is made out of 19th century cadet blues, florals, stripes and ginghams. There are also a few blocks containing novelty prints with bicycles. The yellow sashing on either side is a silk fabric with scripted monogram letters. All of the fabrics are incredibly pale and worn, including the sashing which looks like a very faded indigo muslin.  This quilt is hand-pieced and hand-quilted with a cotton batting. This very old.very soft quilt has seen it's share of history - there are repairs and age marks to show the age. 
Measurements: 70"x65"
Circa 1880-1910