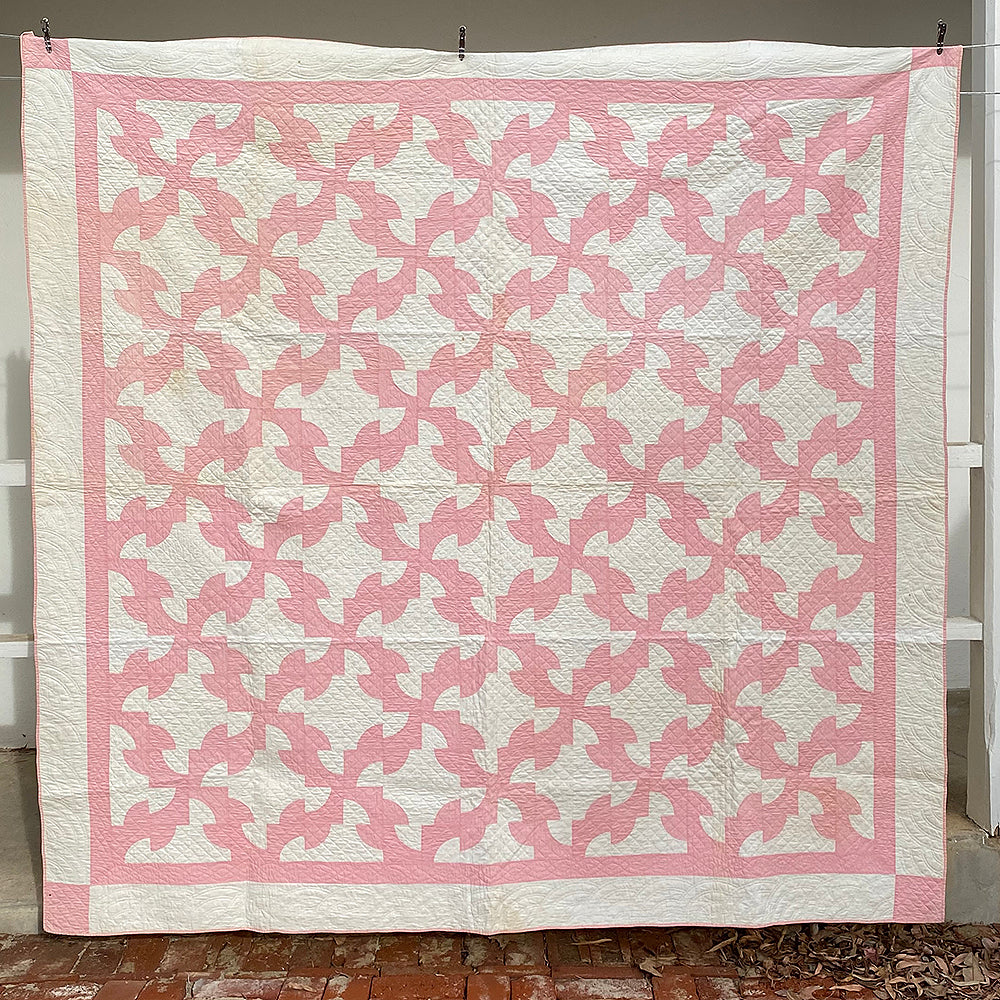 Pink Drunkards Path Quilt
One of my favorite patterns, this pink and white quilt is made up of the traditional Drunkards Path pattern. This very thin, summer quilt uses a solid pink cotton for the piecing and a crisp white cotton for the background. Completely hand-pieced and hand-quilted this quilt is in excellent condition with just a few age spots. The quilting on this quilt is some of the best I've ever seen - with almost 8-9 stitches per inch.
Measurements: 78"x80"
Circa 1920-1930's