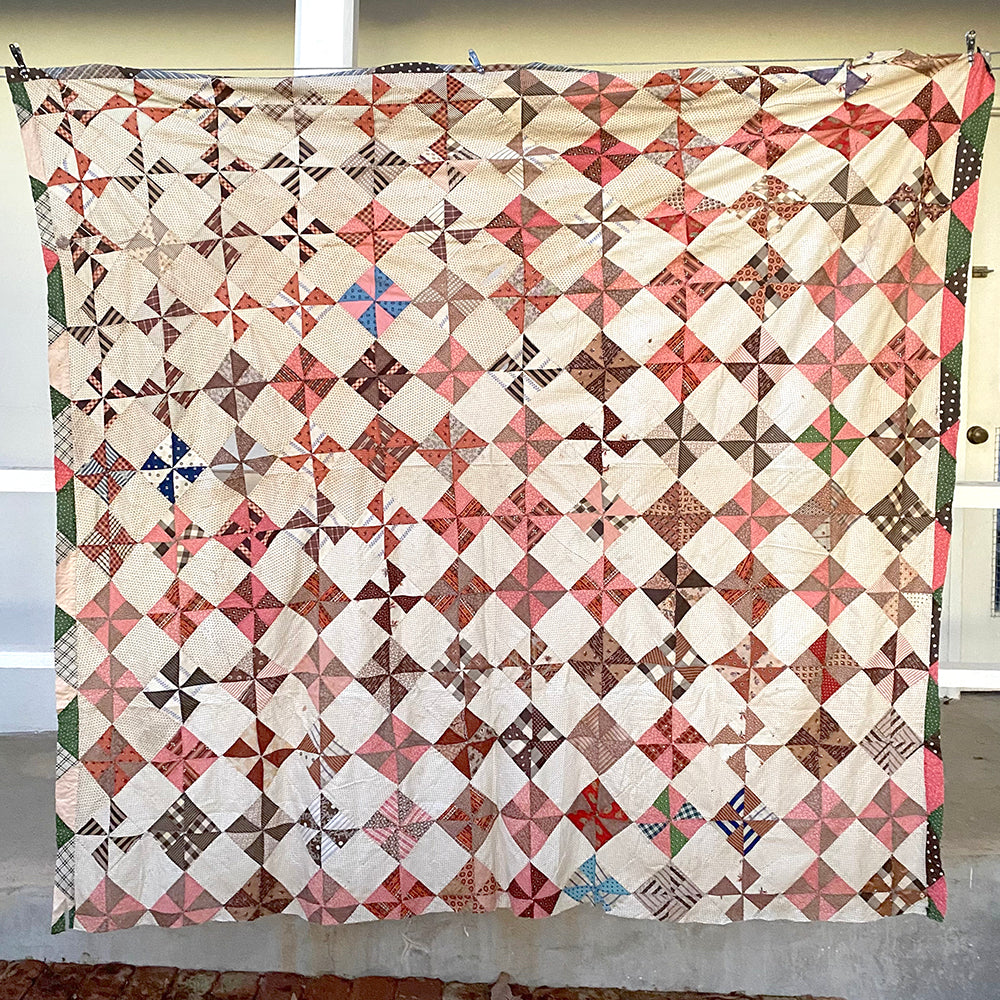 1880's Quilt Top - Cutter?
This very old quilt top has seen better days - but it is still filled with charm and a wonderful selection of very old fabrics which would be great for a fabric study.  Double pinks, tan and chocolate browns, turkey reds and black dotted shirtings make up this quilt top - which looks as if it were once a quilt but someone decided to take it apart. Hand-sewn with a machine stitch running along a couple of the borders. This quilt top has water damage and age spots and needs a good soak.  This would be a great cutter or if you are up for it - a great repair project! Small fabric tears and shattering throughout.
Measurements: 78"x82"
Circa 1860-80's
Found in New England