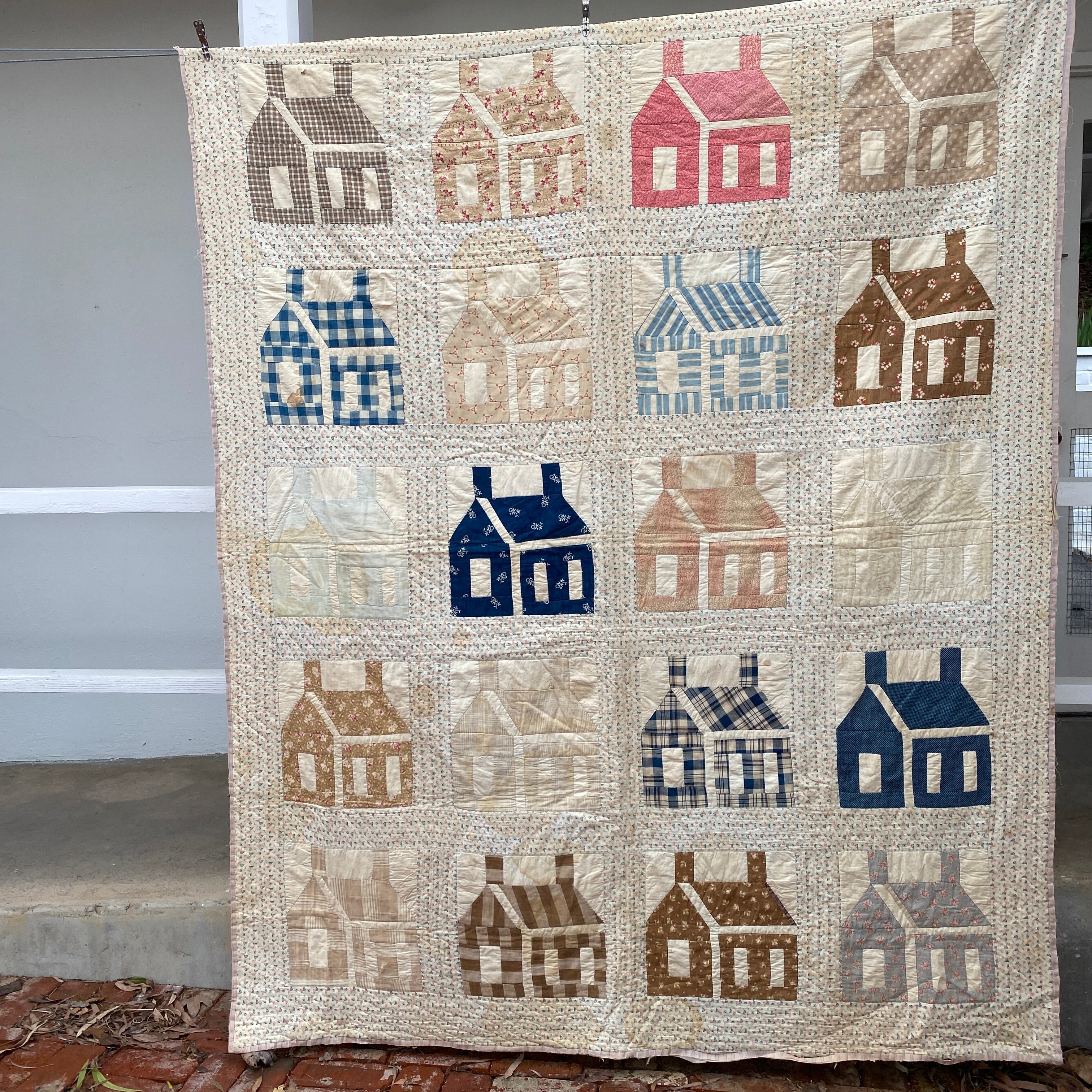 Antique House Quilt - Cutter?
Antique House Quilt quilt measuring about 66" x 85". Comprised of 10 house blocks measuring about 12" x 12". There is a 3.50 inch wide print sashing and 4 inch wide print borders. The sashing and borders have a sweet novelty print of jockey hats and horseshoes. This quilt is hand pieced and hand quilted with a medium weight cotting batting. The edges are finished with an striped print binding, by hand. The binding is fraying throughout. It is in fair condition with some dark spots and water marks on the front and back. This quilt could use a good soak and might be a great cutter.

Measurements: 66" x 85"

Circa Early 1900's