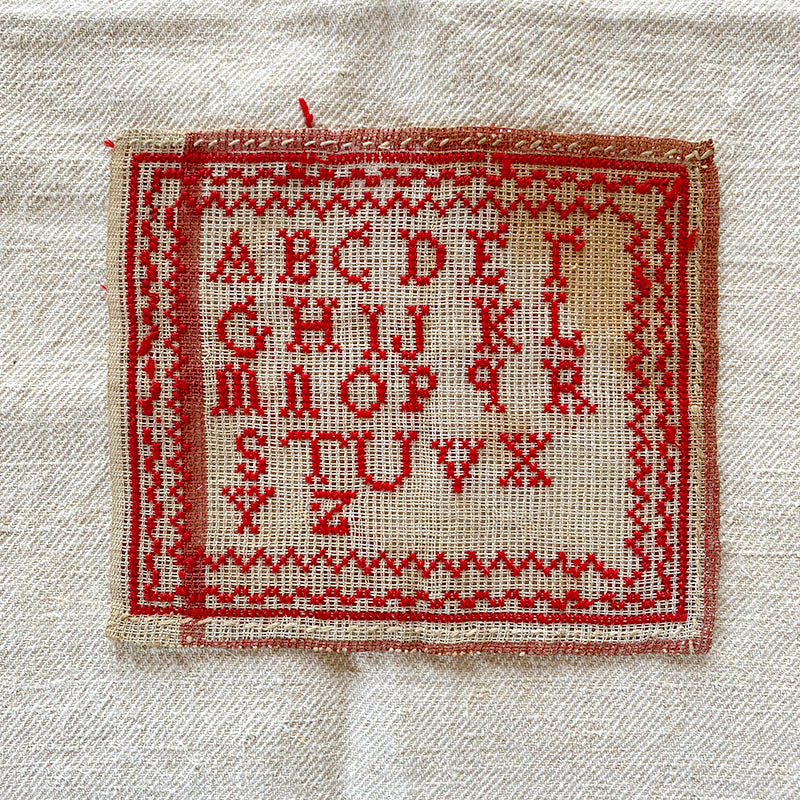 Vintage Redwork Sampler A
Vintage and Antique red embroidery samplers found in the brocantes in Southwest France. Each one of these beautiful stitched samplers were probably created by a young girl learning her embroidery stitches.  French girls as young as four years old were taught the basics of embroidery on one of these samplers - almost always stitched in red floss.
All of these samplers are old and show their age - most are quite delicate. Think about framing these pieces as a souvenir of French stitching history.
6 1/4 x 7 1/2