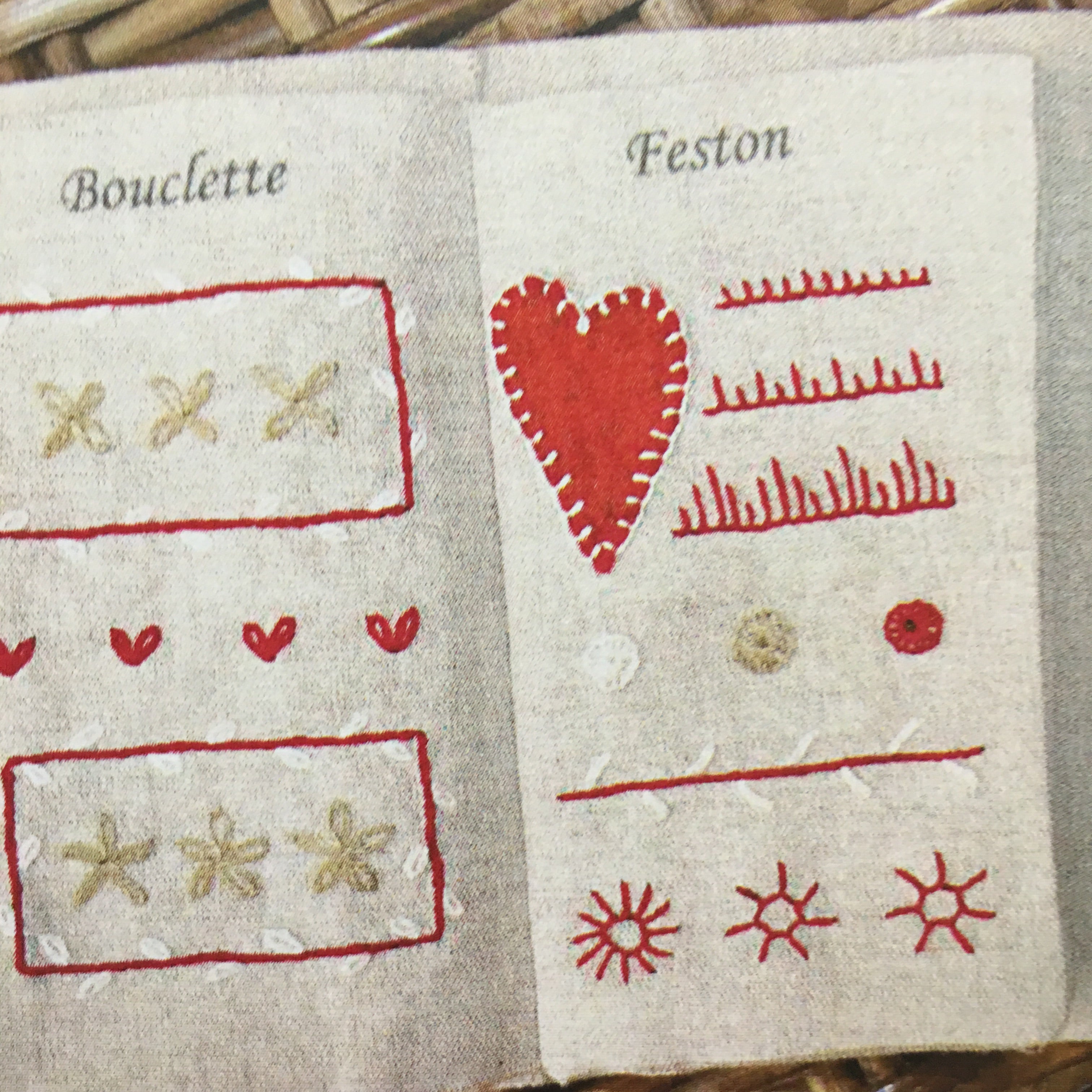 Stitch Book - Leçon de Points
This beautiful small stitch book is the perfect way to learn your embroidery stitches.  Designed and made in France, this kit includes everything you need to make up a small heirloom project, including:
linen panel
red, tan and pearl colored DMC floss
wool felt for embellishments
needle
Stitch book measures 3.5" x 5" when closed. Stitch names are printed in English.
Made in France
Be sure to order a 4" French Embroidery Hoop to keep your stitches consistent while stitching.