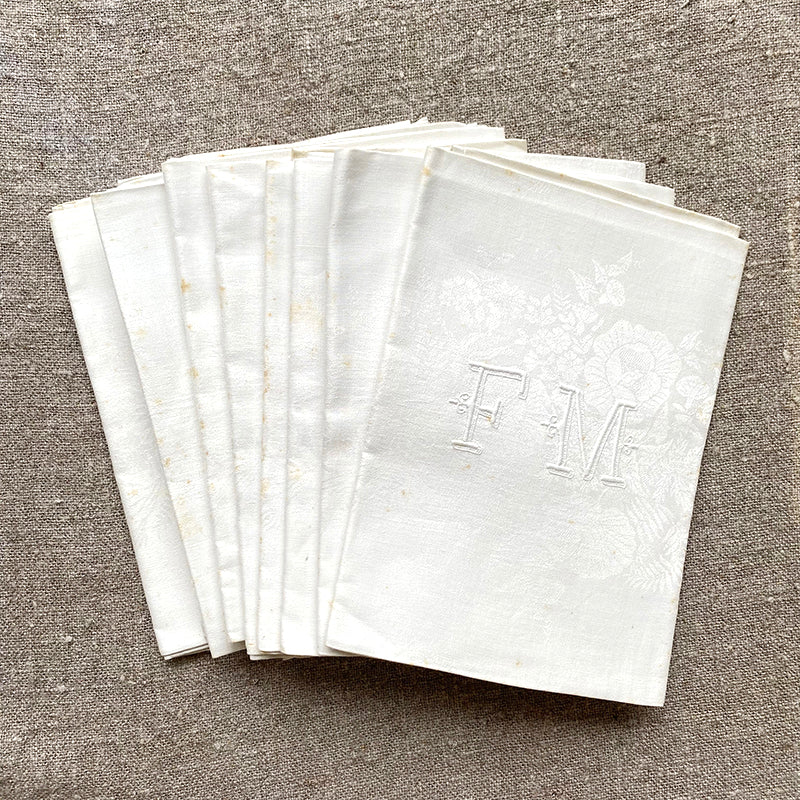 Linen Damask Napkin Set of Four - FM Monogram
The most beautiful large napkins - found in a wedding trousseau trunk in France. These unused napkins have never been washed and need a good soaking - but the age spots should all come out and you will be left with a stunning set of 4 napkins. The FM monogram is all hand done with white cotton thread.
To clean hemp, linen or nettle wash in your washing machine with soap and warm water. Once removed from washing machine, snap out any wrinkles. Hang to dry and then press with a hot iron. The more these fibers are washed, the softer they become.
These towels will last a lifetime if well cared for.
Four napkins per order
Two sets of four available
36 x 30