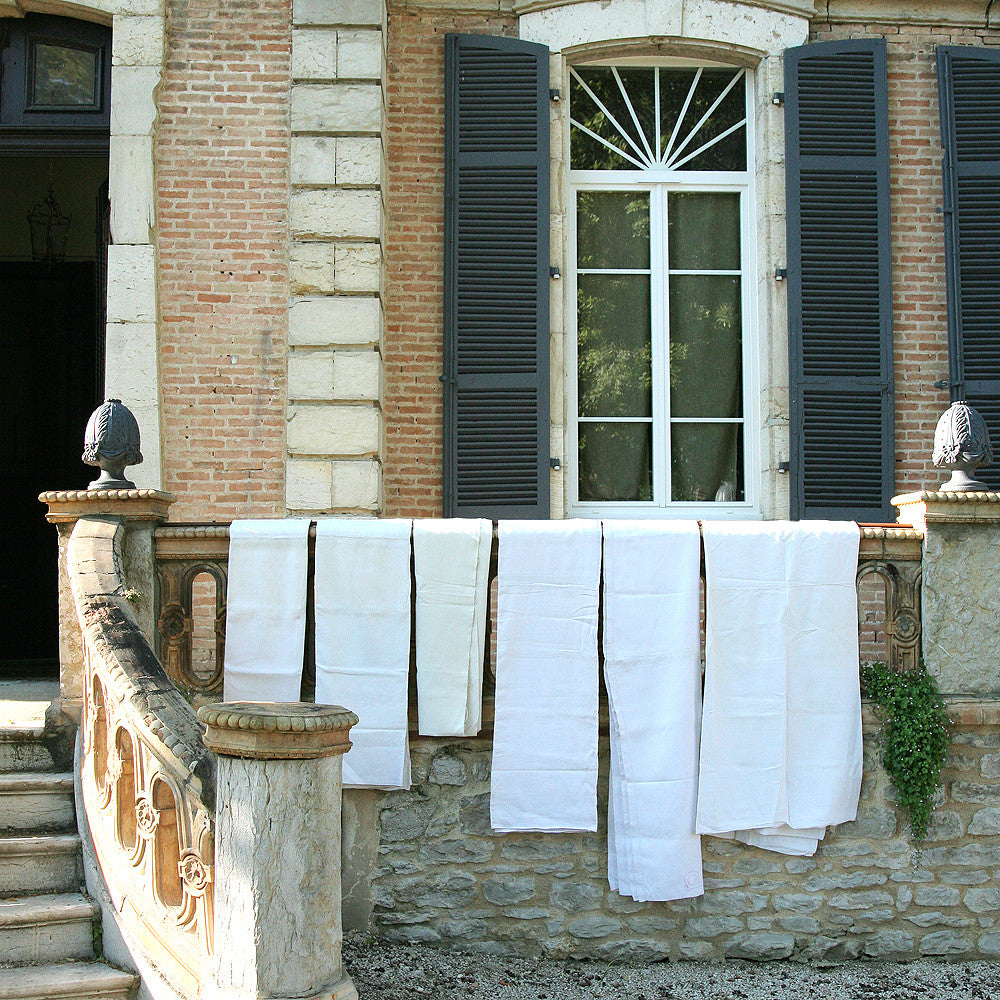 Antique Linen Top Sheet - Our Choice!
Beautiful,  antique French linen bed sheet with a hand-sewn center seam.  Perfect top sheet or curtain. 
We have multiple shades of linen from Snow White to natural to gray - please let us know if you have a preference.
Old French linen sheets wick the moisture away from your body - they keep you cool in the summer and warm in the winter.  These linen sheets provide a healthy alternative to commercially dyed sheets.  These sheets can be washed in the machine, but prefer to be hung dry.  With a little care here and there, these sheets will last you a lifetime!
Some of our linen sheets have initials, please let us know if you have a special request.