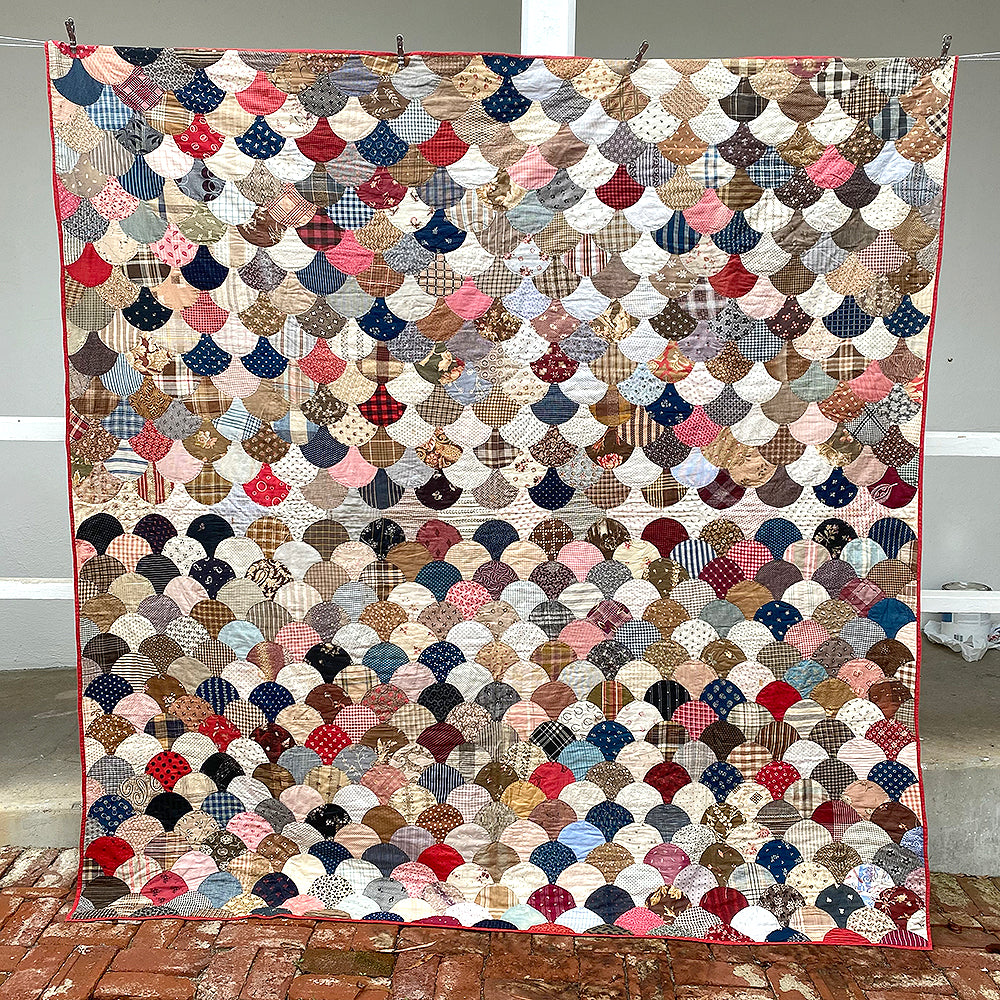 Early Clamshell Quilt
This beautiful old Clamshell quilt is made with the curved piecing technique. The fabrics on this quilt date back to the 19th century - and almost every clamshell is made out of a different fabric. A true gem of a quilt - it is completely hand-pieced and hand sewn. The only quilting on this quilt is along the edges of each of the clamshells. This is a very thin quilt with a hand-sewn and machine sewn binding. The backing is muslin and there are some age spots and water spots on the front and back. There is one torn clamshell with frayed fabric. Overall this is an amazing old quilt in very good condition.
Measurements: 81"x83"
Circa 19th Century