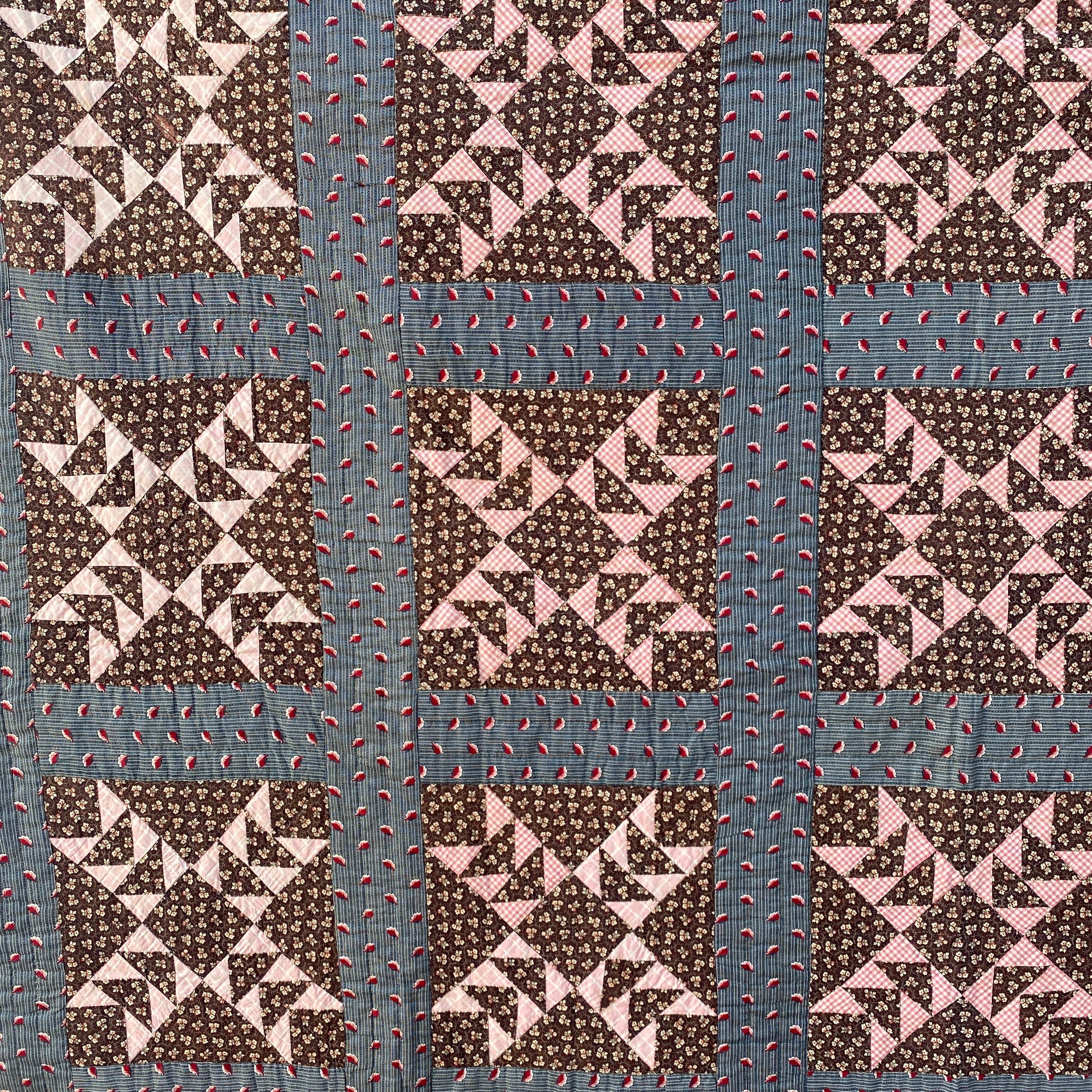 Antique Wild Goose Chase Quilt
Antique Wild Goose Chase quilt measuring about 77 x 86". This is a T shaped quilt with bottom corners cut out. Comprised of 28 wild goose chase blocks measuring about 11 x 11", set straight, 5 x 6. There is a 3.75 inch wide print sashing and 4 inch wide print borders on the vertical sides. In his hand pieced and hand quilted, some machine piecing on the back. For cotton batting with a light brown solid backing, possibly home dyed. The edges are finished with an applied print binding, by hand. It is in good condition with some dark spots and a small tear along the binding on the back in one area about 1 inch long.
Measurements: 77"x86"
Circa 1860's
Found in New England