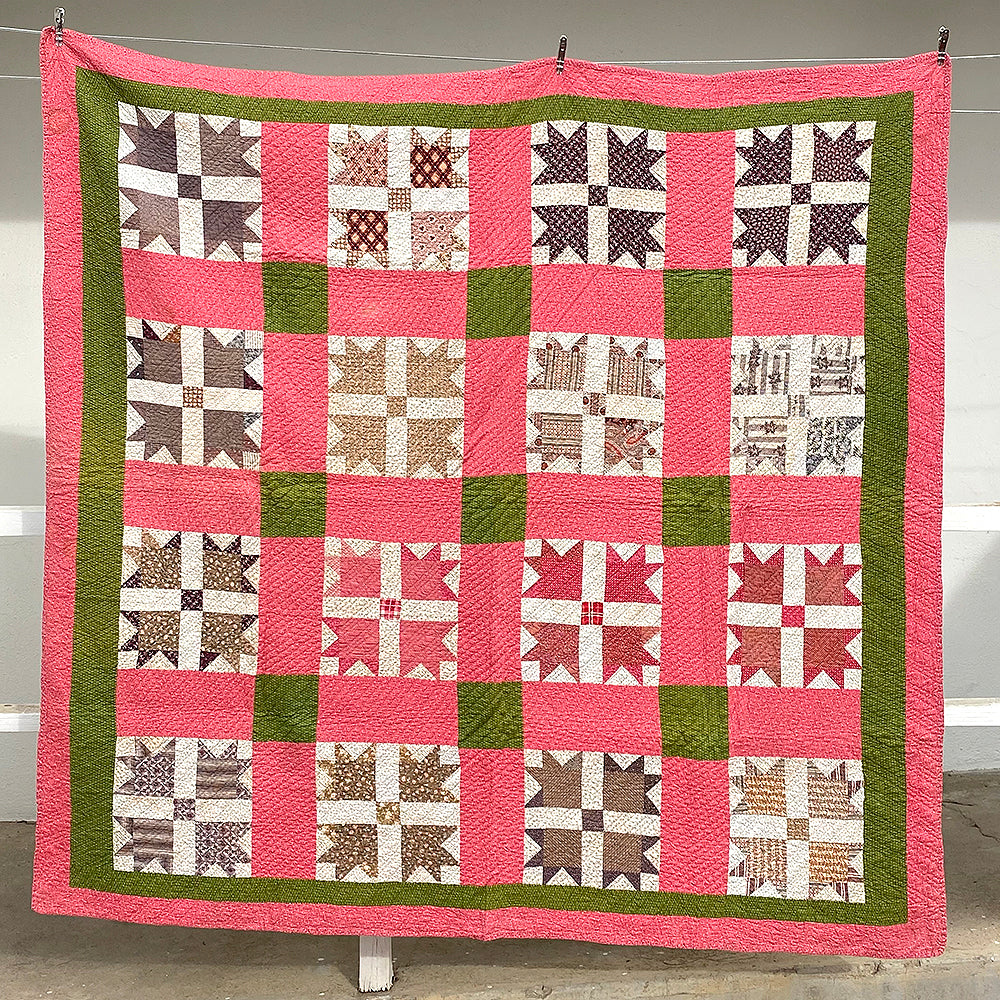 Colorful Bear Paw Quilt
This colorful, soft Bear Paw quilt uses the prettiest fabrics from the late 19th Century.  Filled with cinnamon pinks, a variety of browns, tiny ditsys and overdyed greens - the combination of colors and prints make this pattern truly pop. Hand-pieced and quilted, this quilt has a self-binding and a beautiful navy and white gingham backing. This is a thin quilt, probably with a cotton batting. There are some age spots on the quilt - but otherwise the quilt is in excellent condition.
Measurements: 70"x70"
Circa 1880-1910