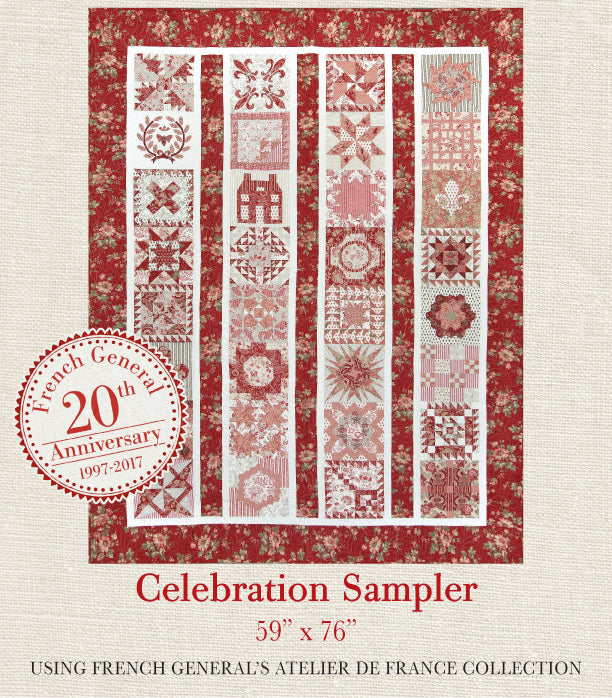 Atelier de France - Celebration Sampler
Our 20th Anniversary Quilt - designed by over 32 quilters!  Each block was designed by a quilter and submitted in our Atelier de France Celebration Sampler contest held January 2017.
This beautiful, heirloom quilt is a long-term project is the perfect quilt to sew for yourself or a loved one.
Size: 59" x 76"