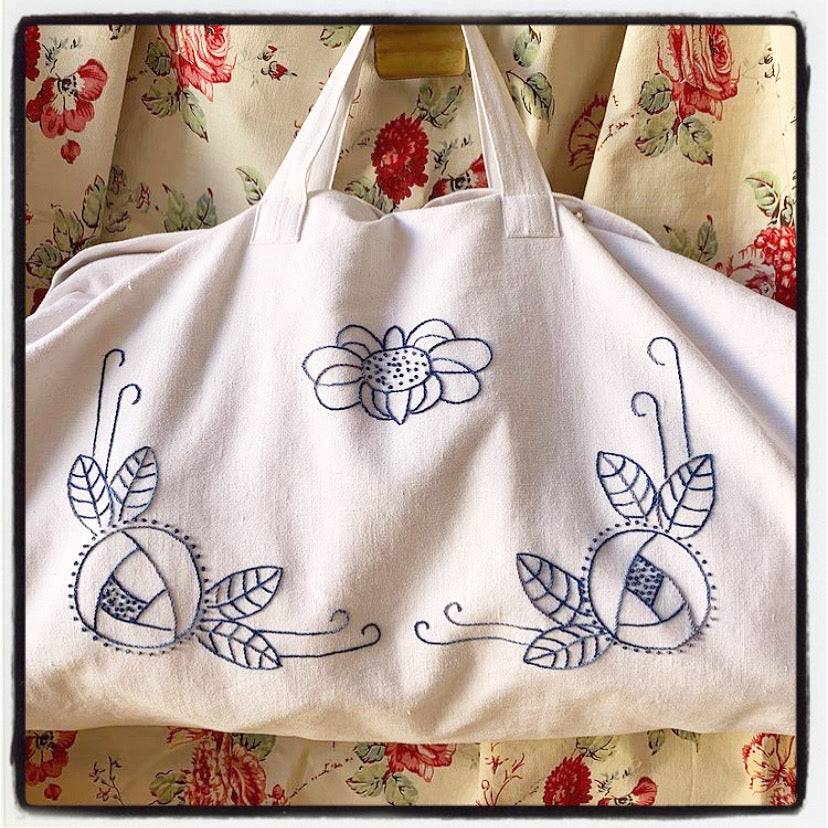 St. Antonin Bag by Hettie's Patch
This sweet bag was designed by our good friend, Lorraine from Hettie's Patch in Adelaide, Australia. Based on a vintage bag she found in St Antonin last summer, Lorraine recreated it by using an old French linen sheet and adding in beautiful embroidery stitches with Valdani thread.
Our St. Antonin Bag Kit includes pre-washed white linen for the bag, French General fabric for the lining, navy blue Valdani thread for the embroidery, three buttons and the pattern from Hettie's Patch.
Sew up this bag and fill in with your favorite stitching projects!
Finished Bag Size 20" x 12"
Be sure to tag your work on instagram #earlyfrenchhouseholdtextiles