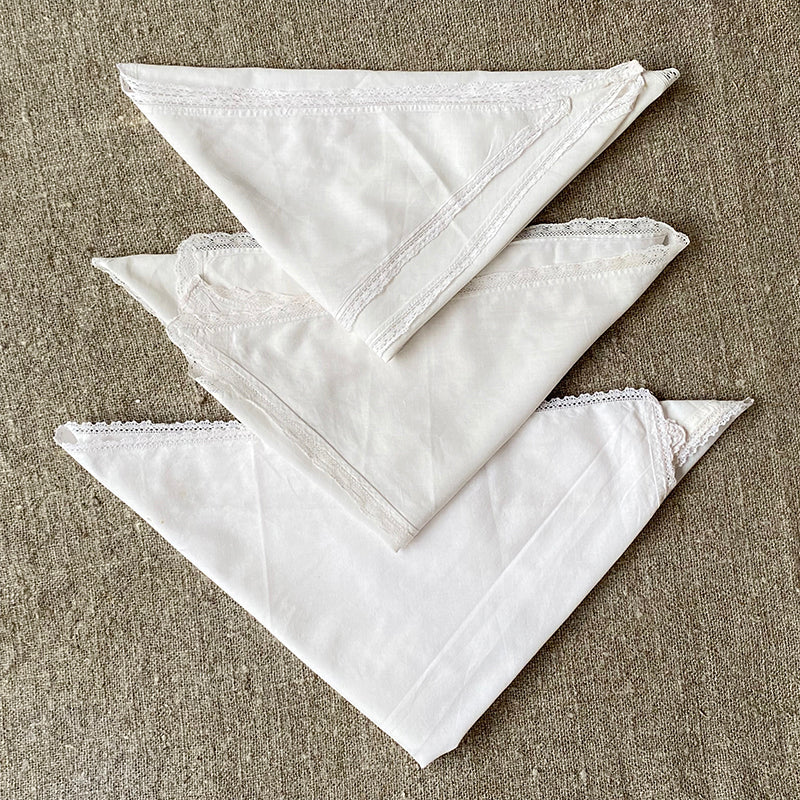 Antique French Cotton Scarves - Set of Three
A set of three cotton scarves - also known as fichus - made out of cotton with a tiny lace trim around the edges.
These simple triangle shaped scarves were probably sewn and worn by the same young girl as they are all very similar. Two smaller scarves and one larger scarf included in order.
Sizes:
36 x 27
36 x 26
43 x 31